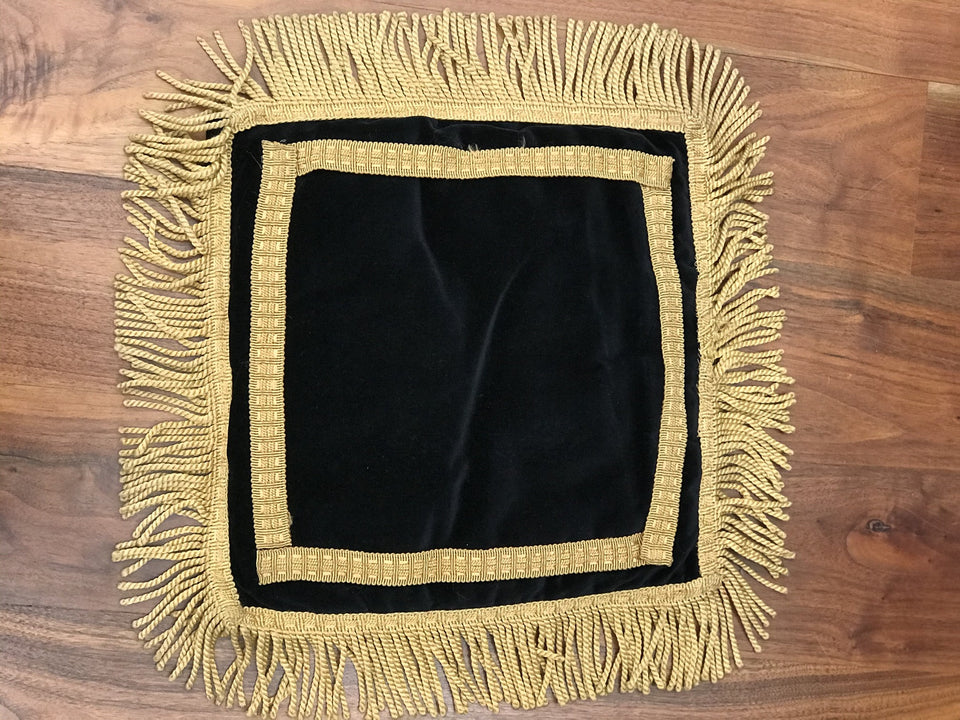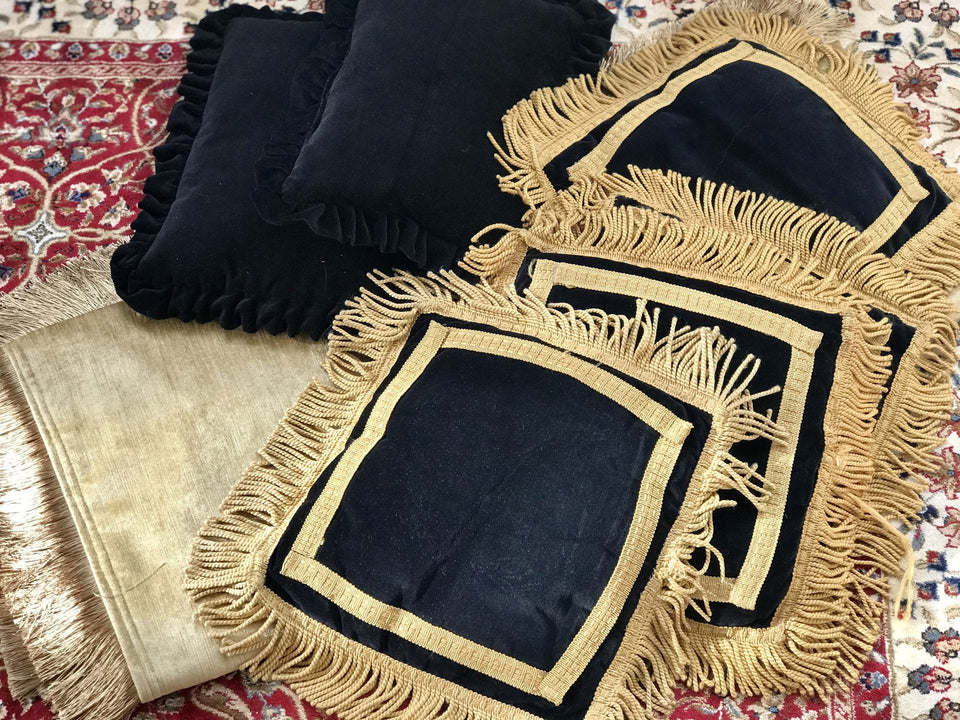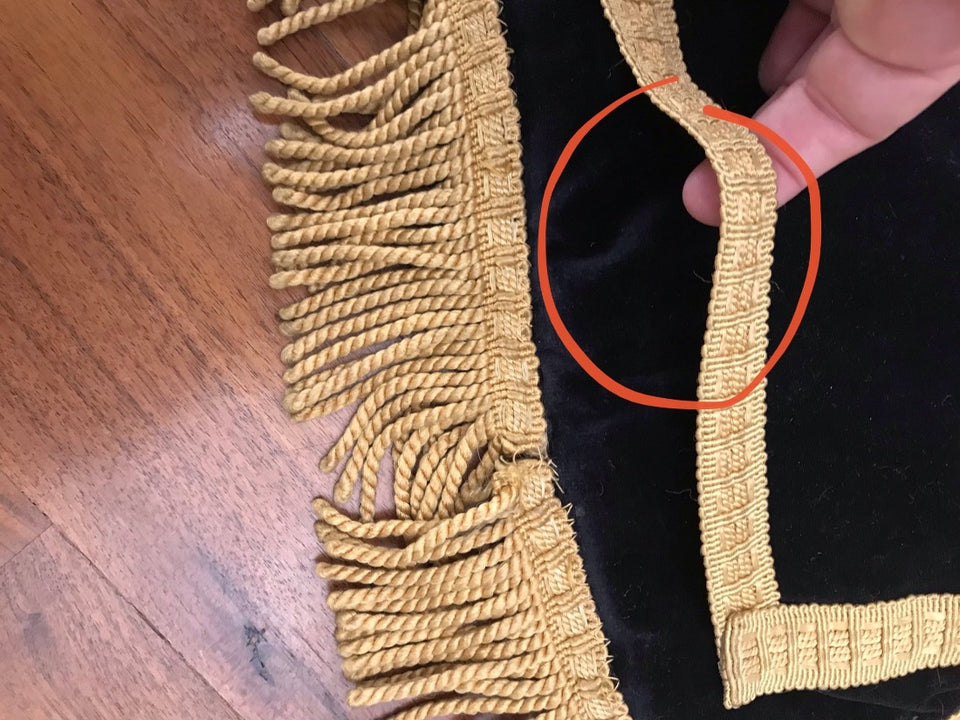 Set of Six Velvet Cushions
cu005
A really distinctive set of six small cushions. The four velvet cushions with the gold braid and tassels are 35 cm square and quite thin.
The two all black satin feel cushions with the pleated trim are 43 cm x 33 cm.
There are a few fixable problems with some of the velvet cushions, highlighted in the photos. There is a small stain on one. The braid is loose in some areas and needs to be re-stuck and the tassels need a stitch here and there. 
They were previously used on the set of the Amazon series, Into The Badlands.