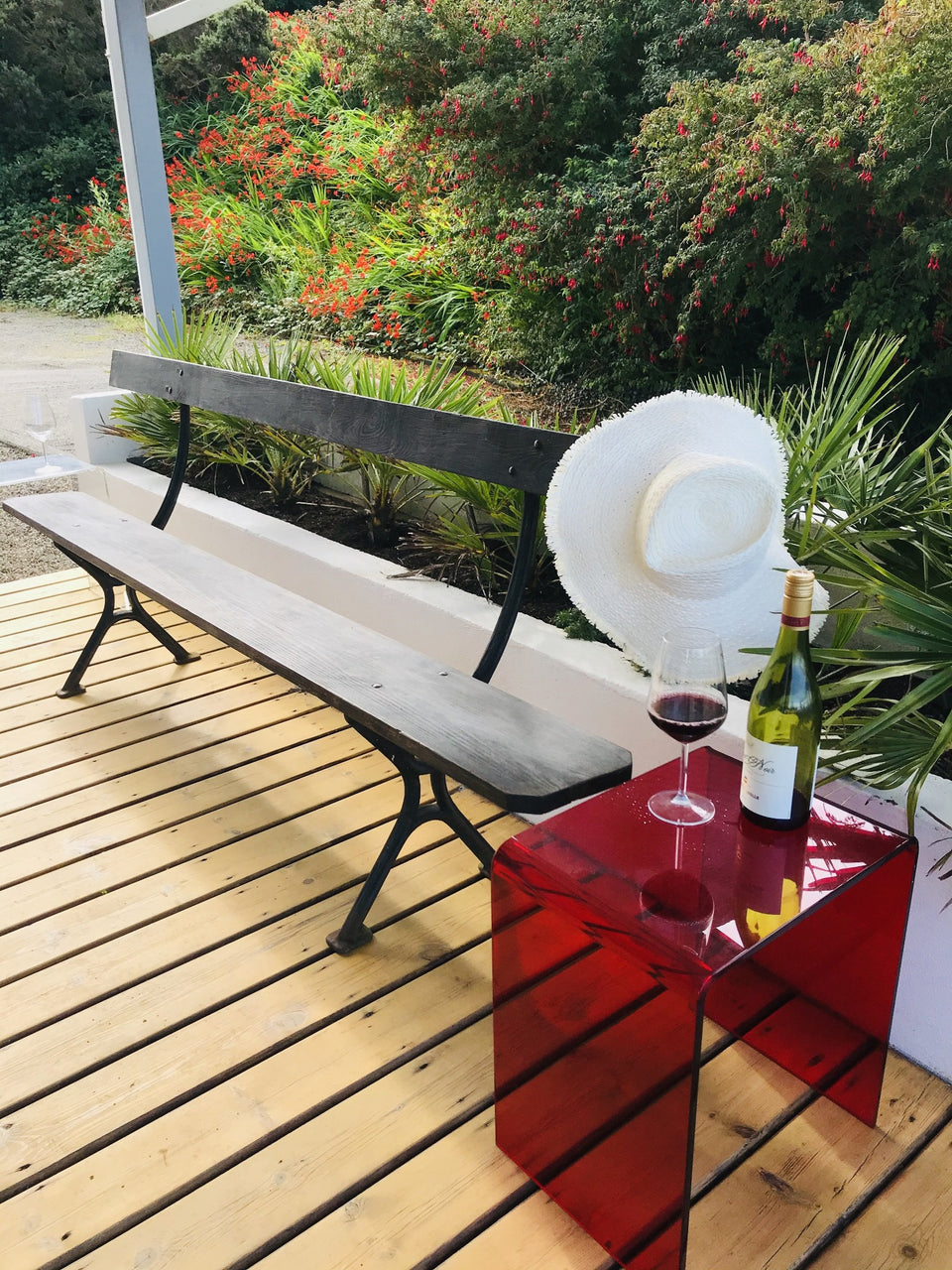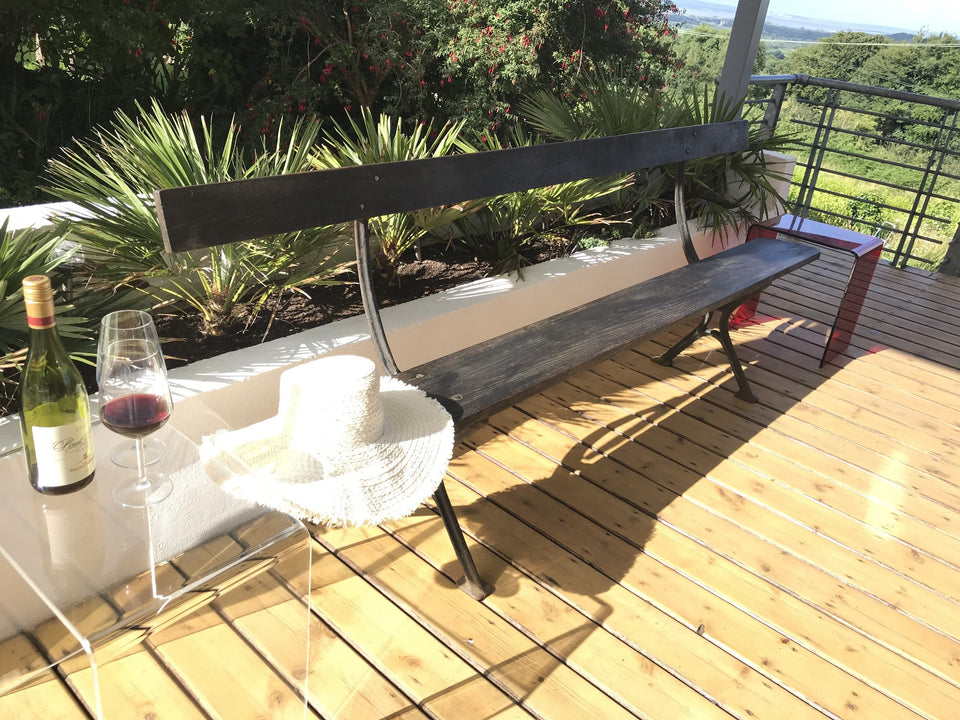 Vintage Railway Station Bench
se010
Day in and day out, during at least one world war and The Troubles, this Belfast railway bench welcomed the backsides of Protestant and Catholics, Unionists and Republicans, without judgement or favour.
It may be retired on a British Rail defined benefits pension now but its still got plenty of comfort to give the weary wine sipper or green-fingered gardener.  Truth be told, I don't want to sell it!   Look at the photos.  Everywhere I put it, it looks great! You better hurry up before I change my mind. 
It's a really good size at 206 cm long and 80 cm high. The cast iron ends have been given a wipe and the boards have been cleaned and oiled. It has fully retained its character and is in lovely original condition.