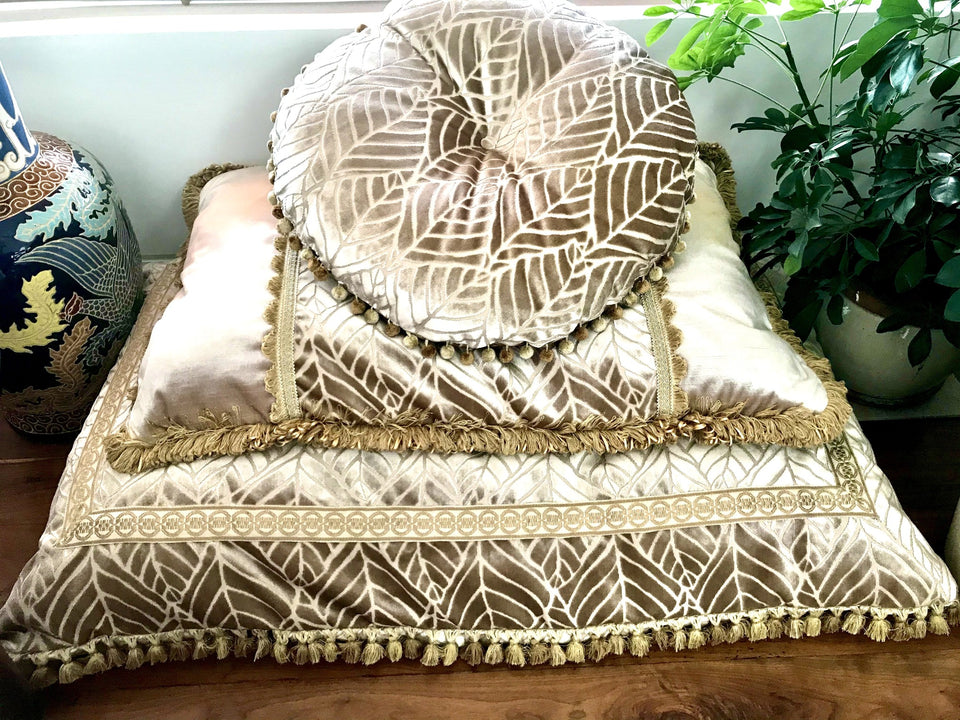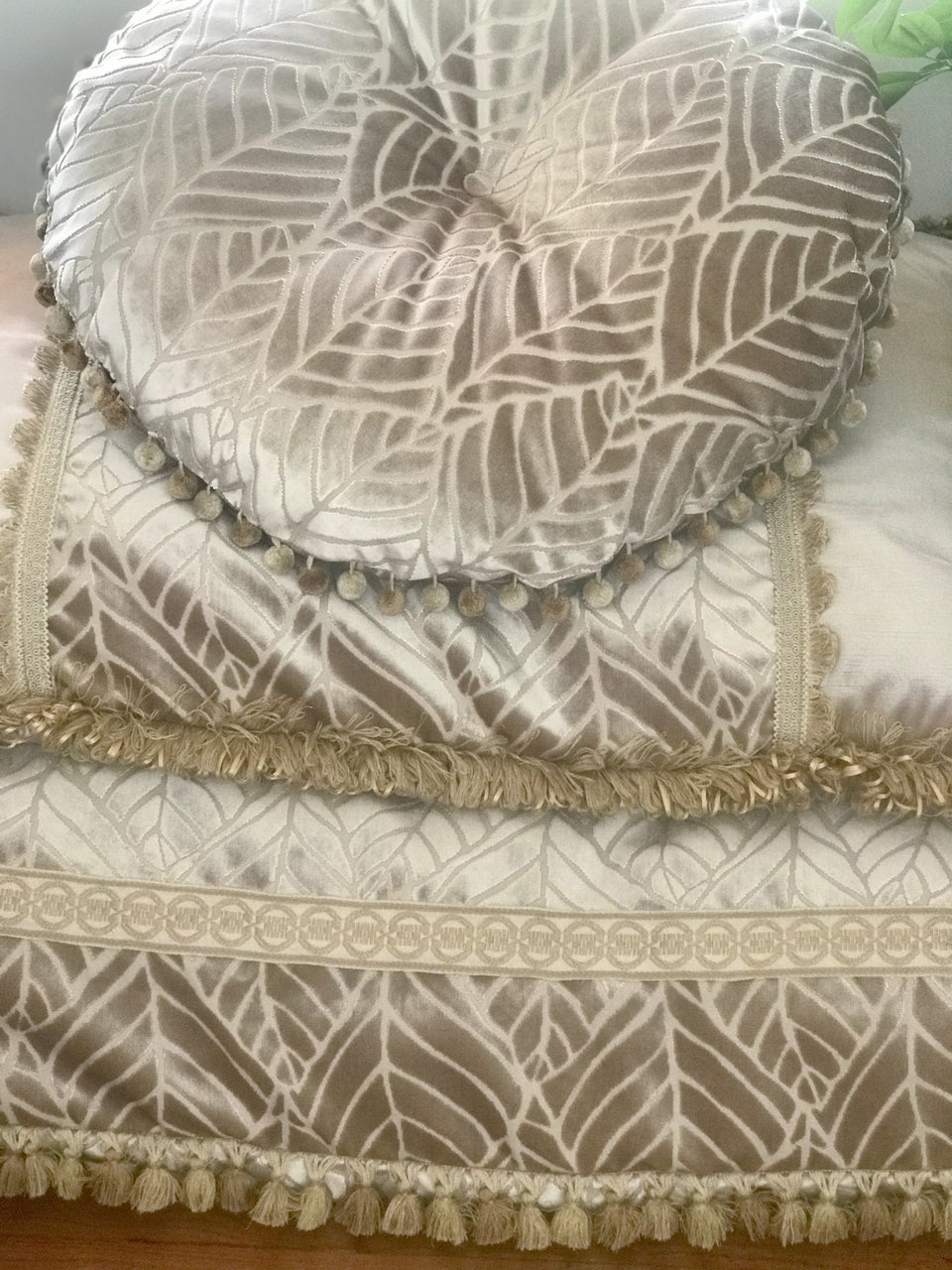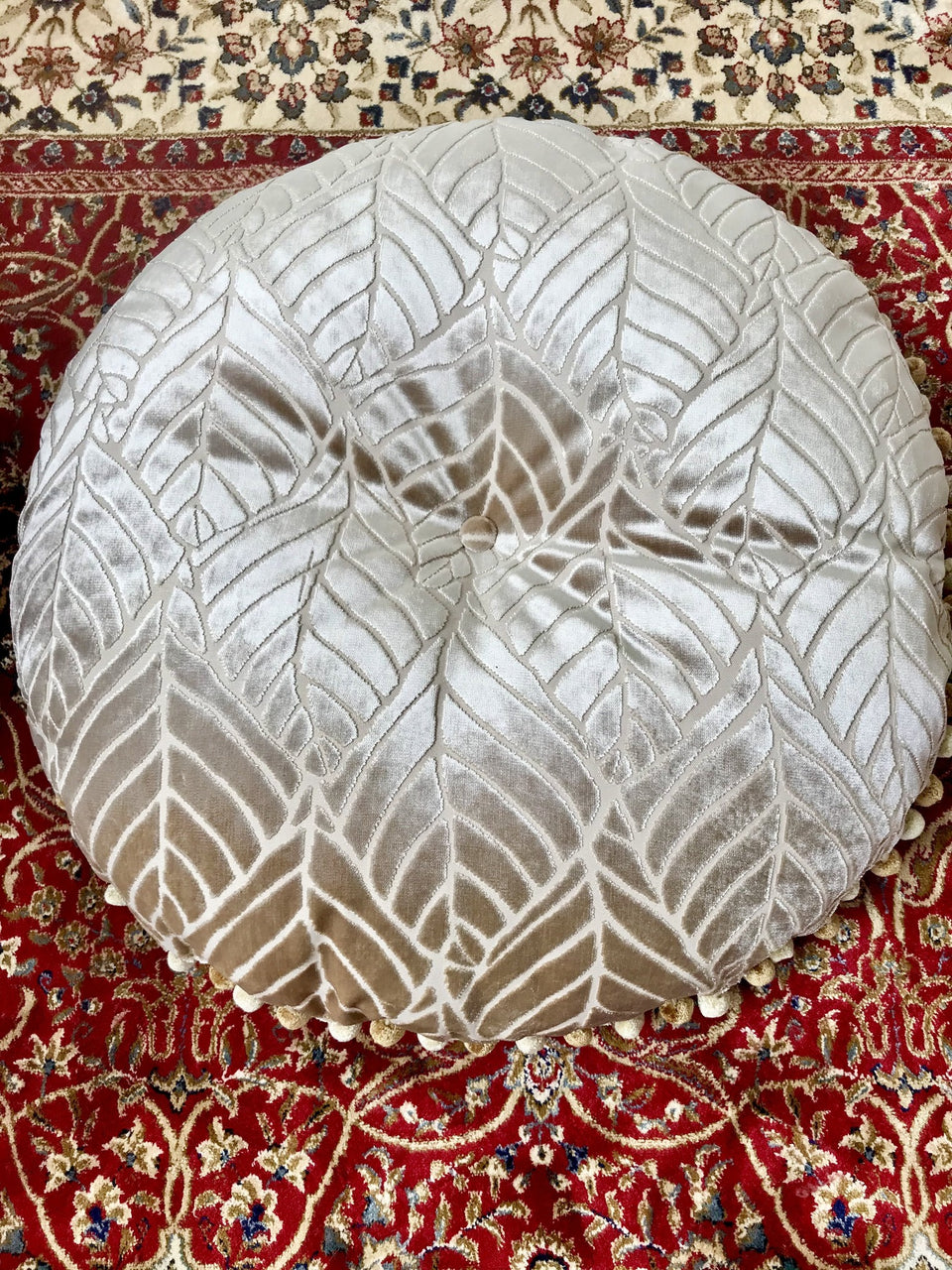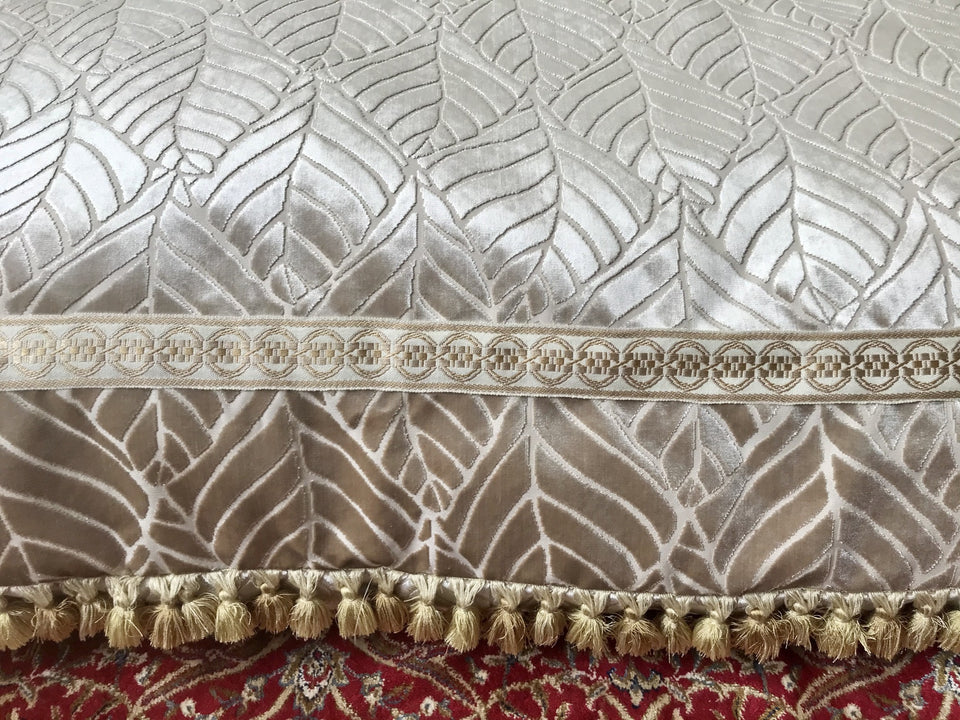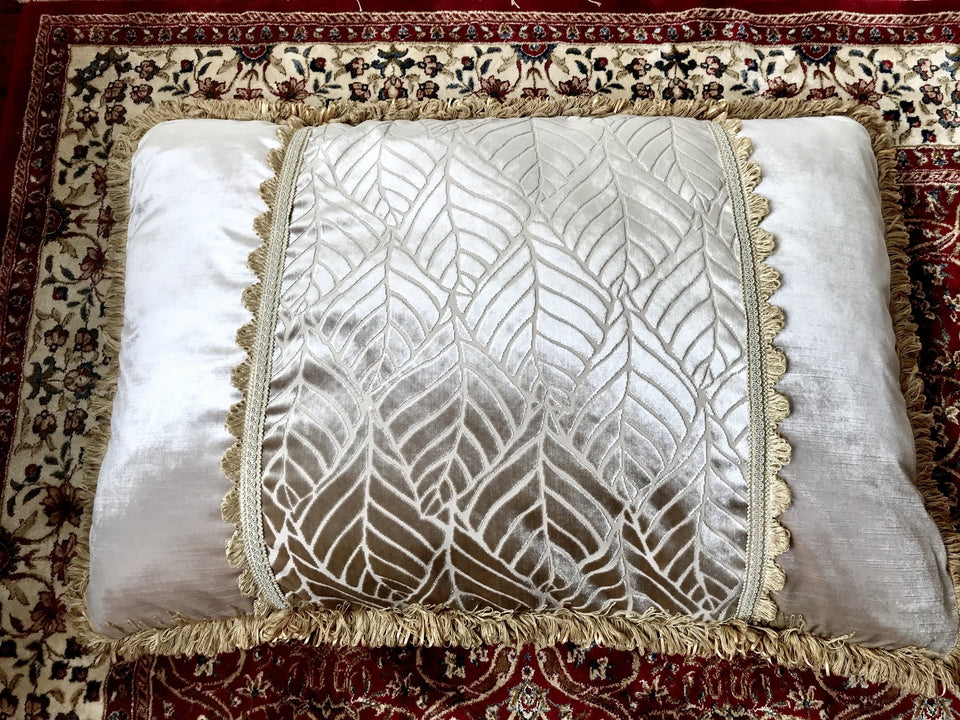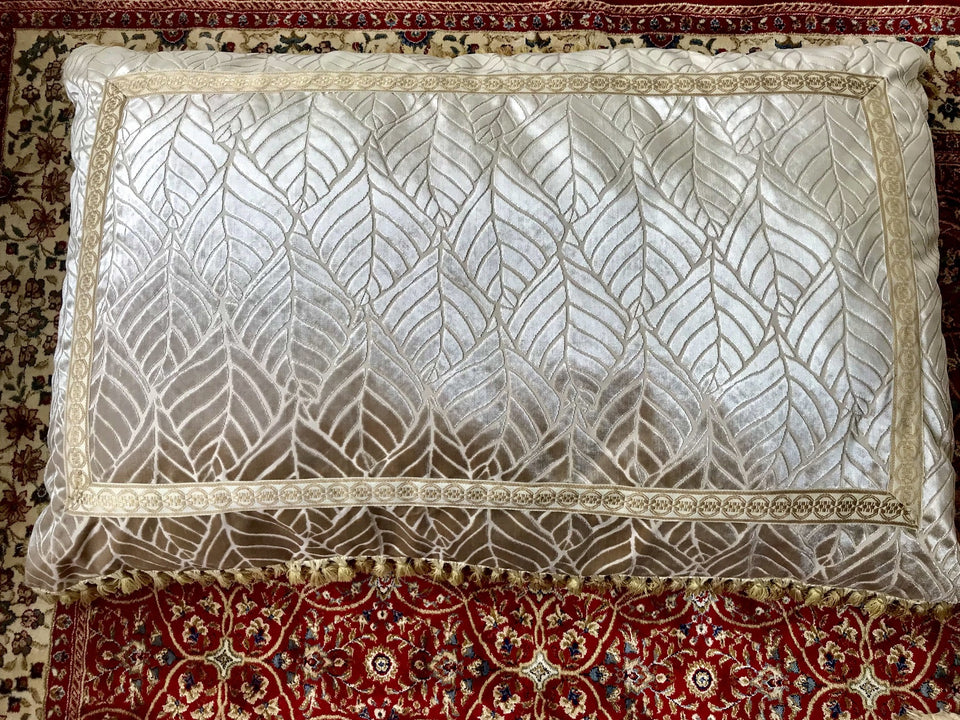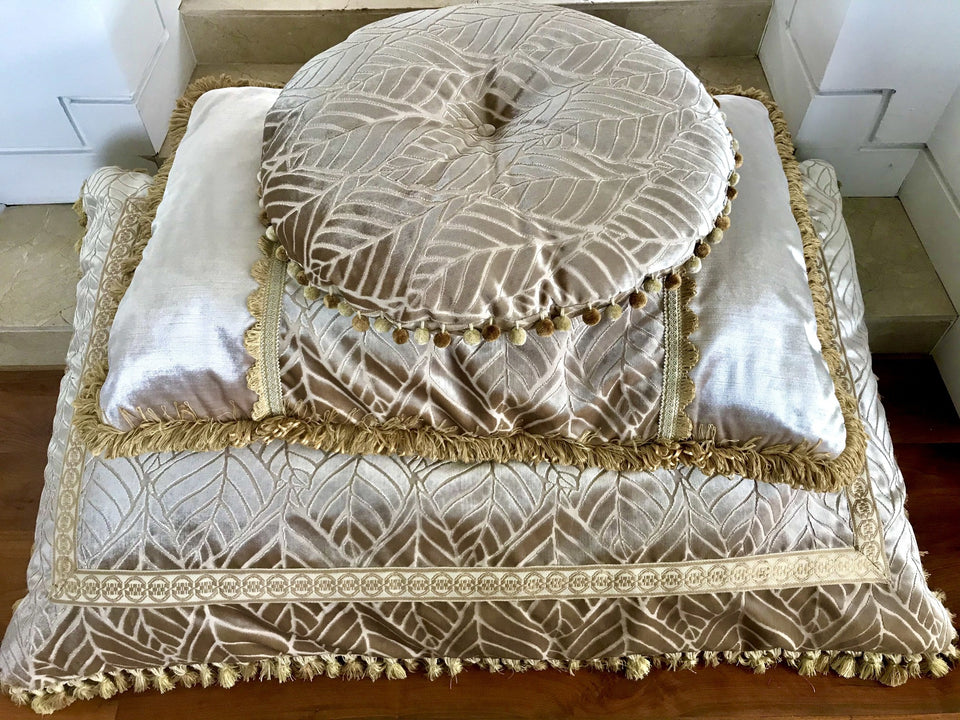 A set of Three Large and Luxurious Damask Floor Cushions
cu001
These cushions are simply fabulous!  In varying hues of gold and with a repeating leaf pattern throughout, they are elegant and luxurious. 
The round cushion is 65 cm in diameter. The large cushion is 100 cm x 70 cm and the extra large one is 140 cm x 85 cm.

These cushions were used on the set of the Amazon series, Into the Badlands, and are in "as new" condition.