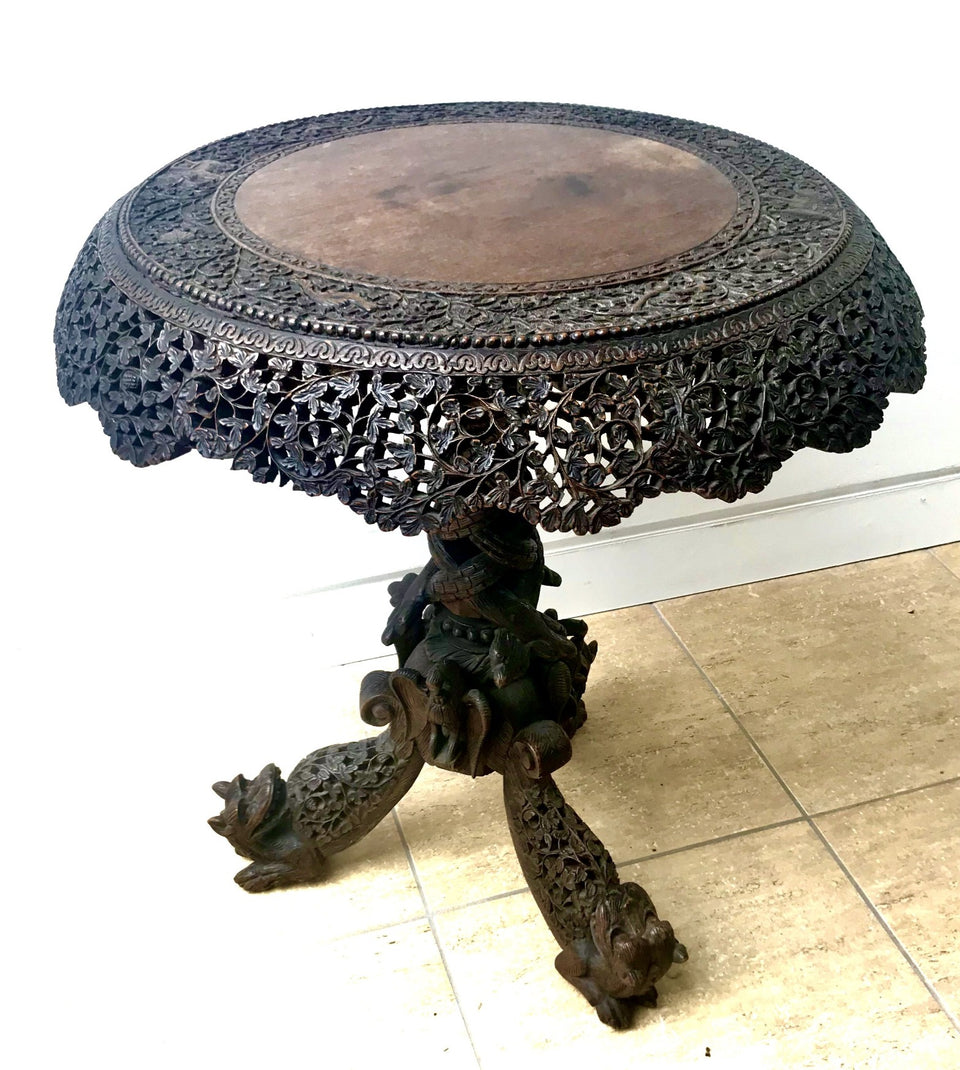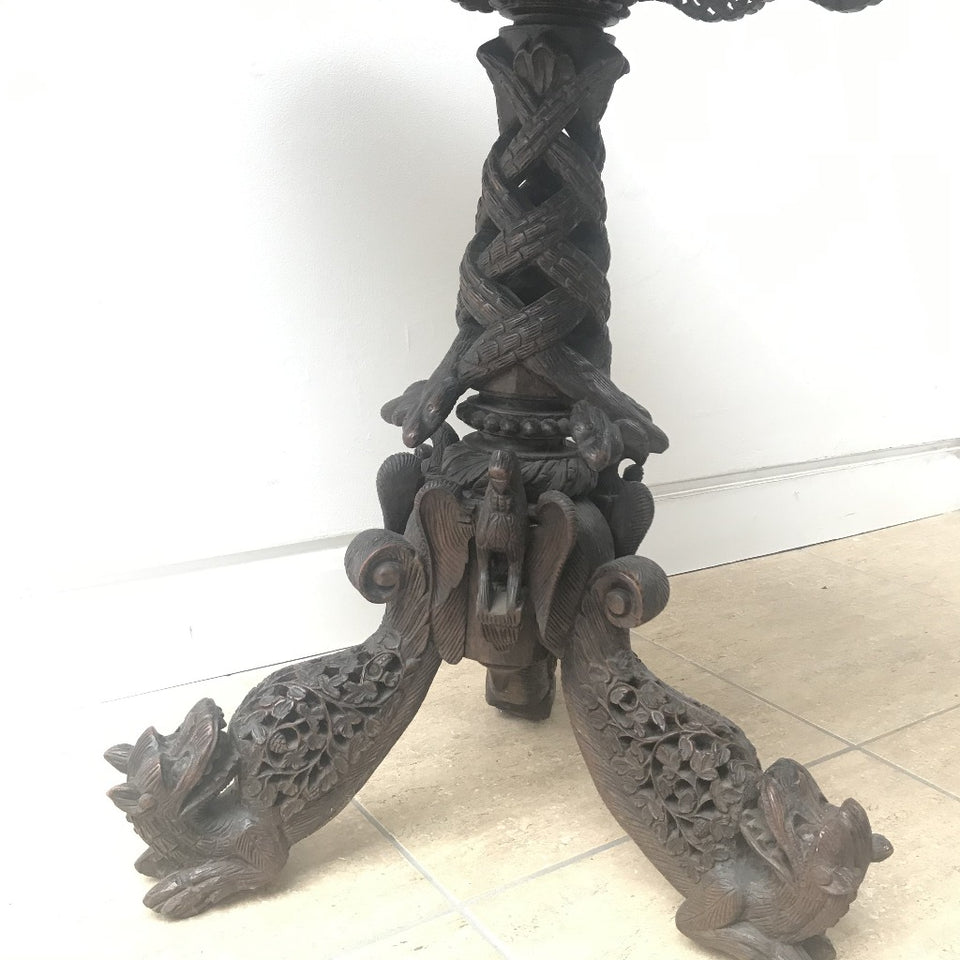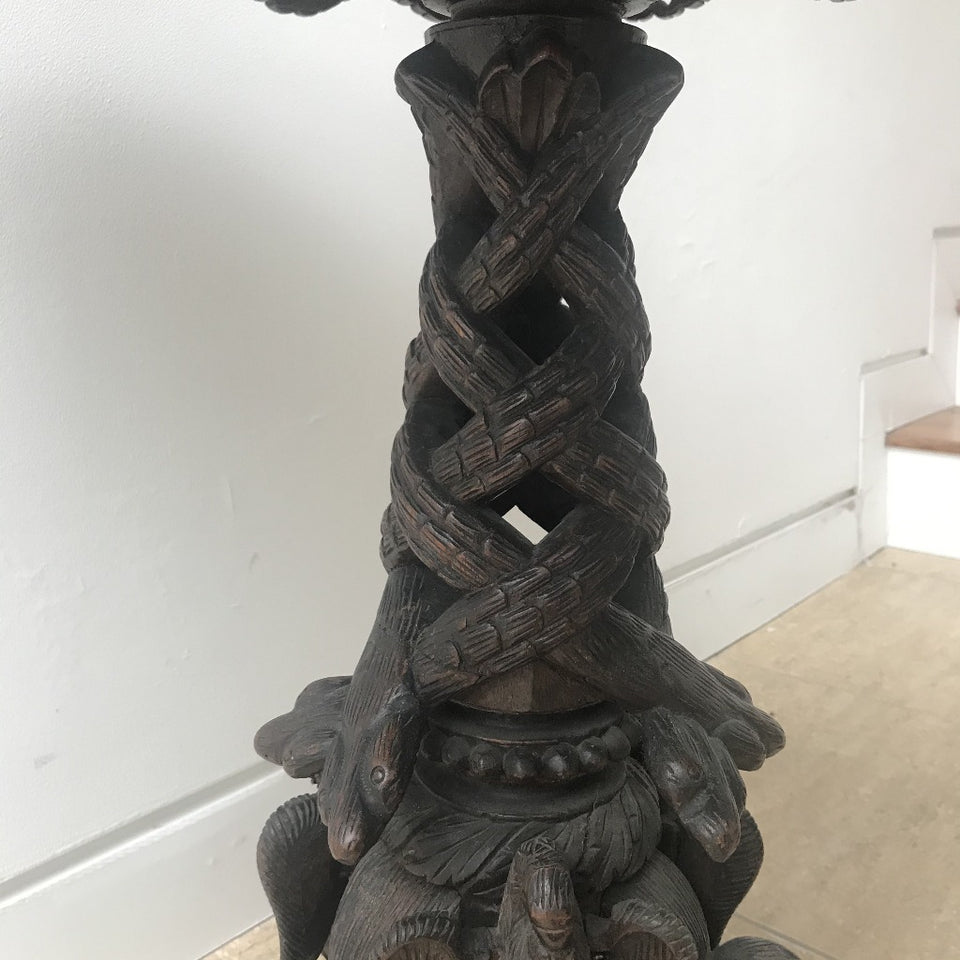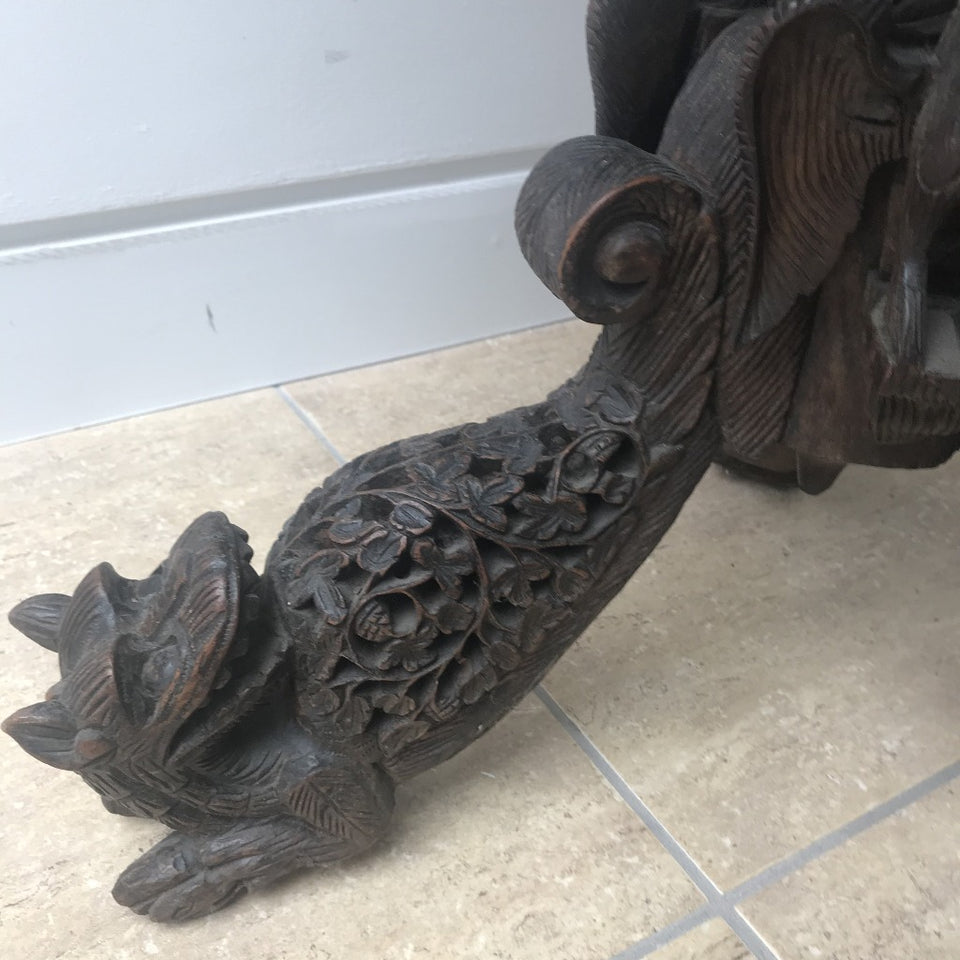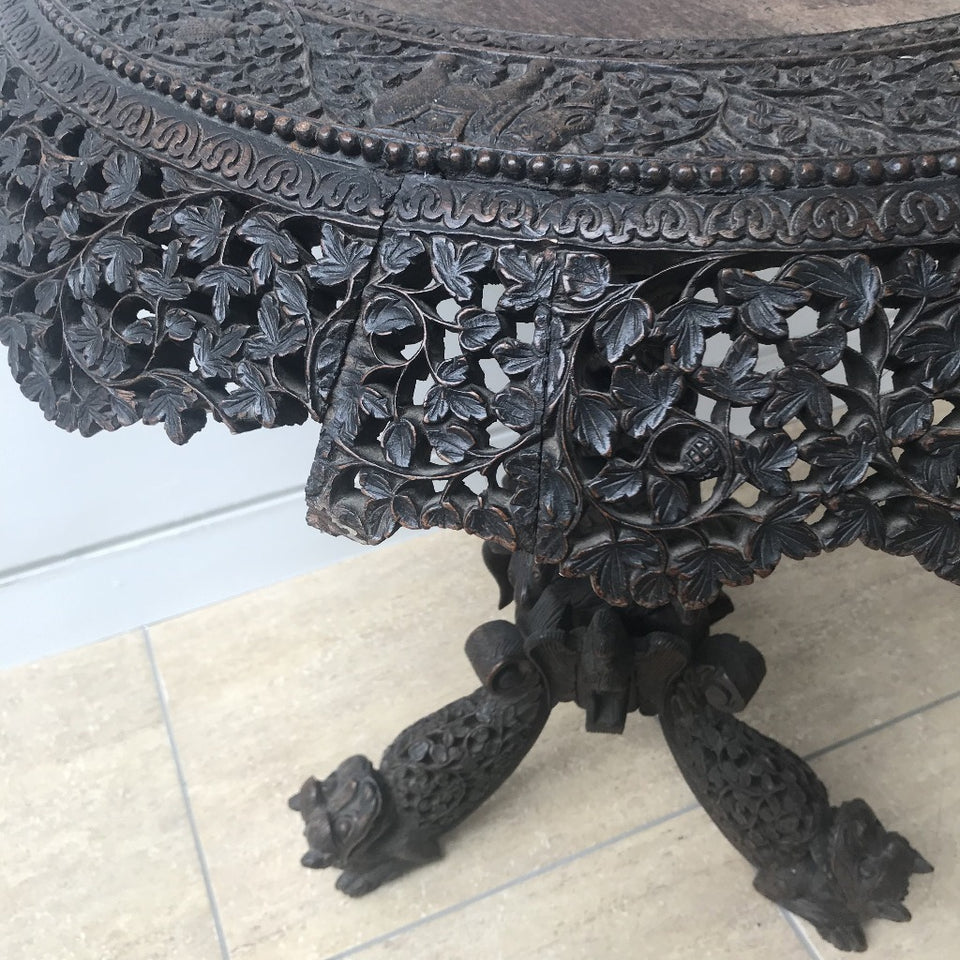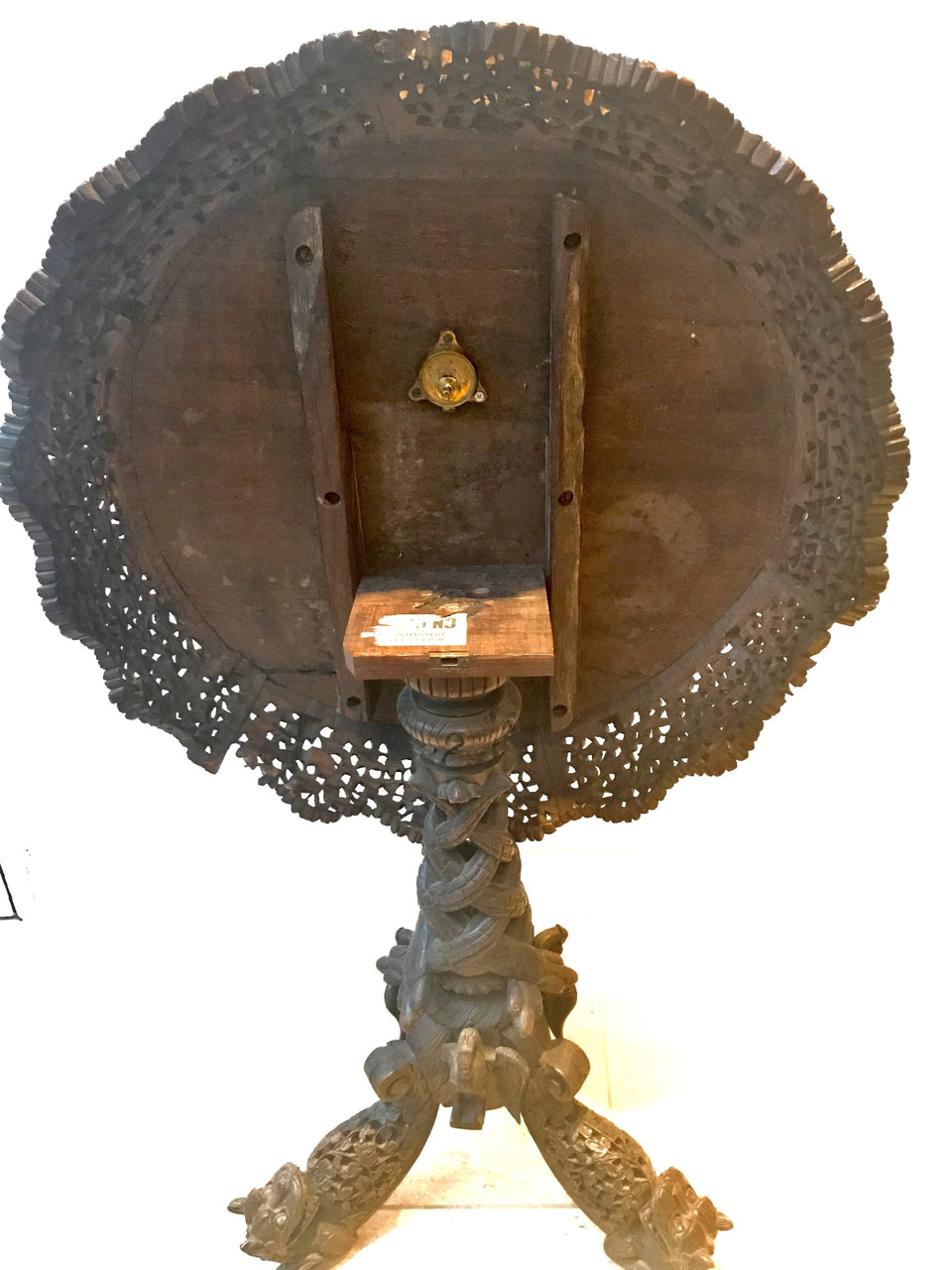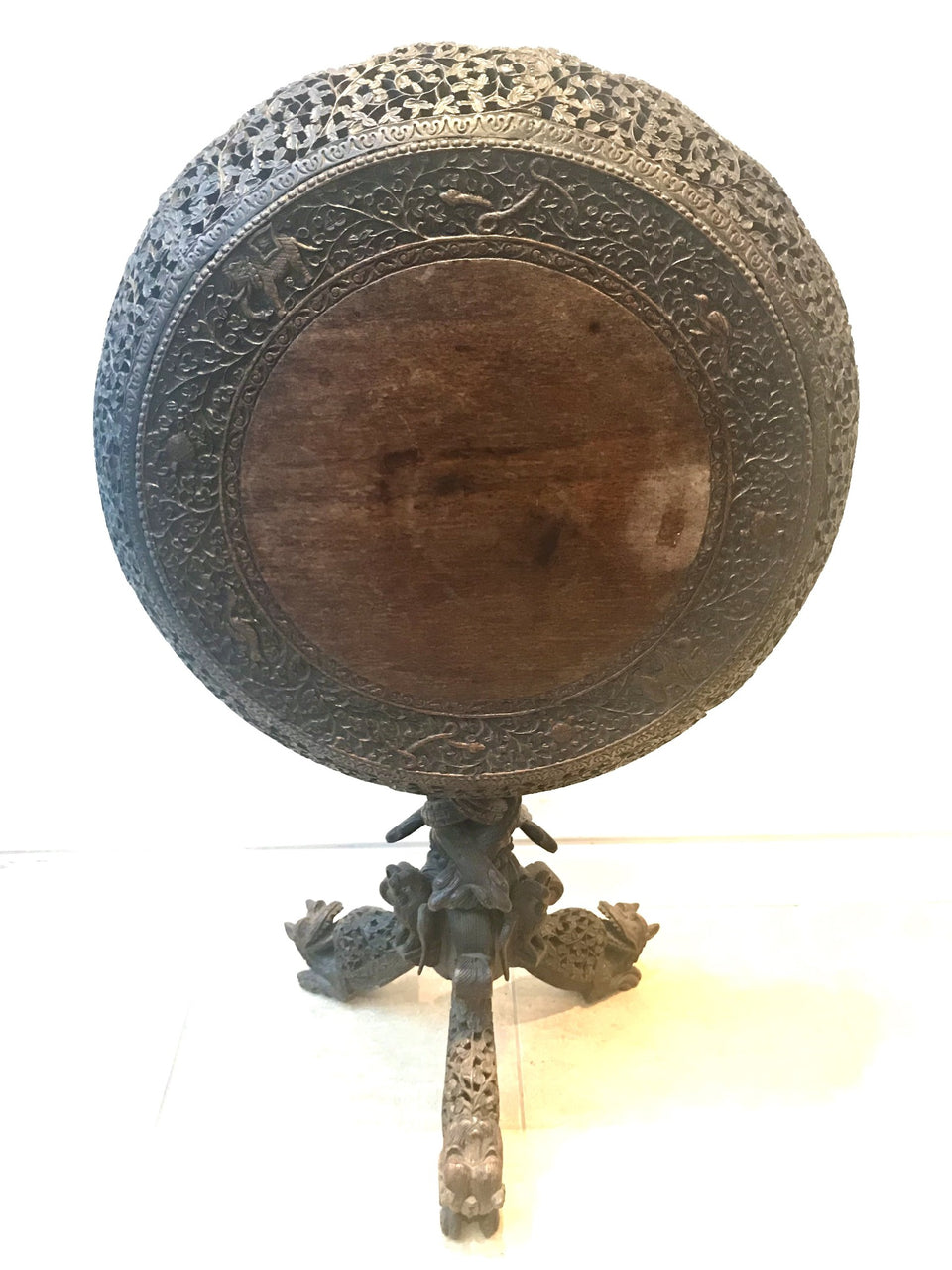 Rare Carved and Pierced Anglo-Indian Tilt Top Table
ta002

This ornately carved and pierced padouk (type of teak) occasional tilt top table, dating from about 1870-90, is an amazing find. Three carved dragon head feet, feed into a centre column with intertwining serpents and birds. The table top centre is ringed by an intricate frieze of florals and animals including snakes, elephants, turtles and birds.  This is further embellished with a highly decorative pierced foliage apron.
The table is 80 cm tall by 75 cm wide.  Typical of this type of piece, there are some minor losses to the carvings in two areas of the pierced foliage and to one of the birds on the centre column.  None of which, in my opinion, detract significantly from the overall piece.  For a table of this age and intricacy, to have survived as well as it has, with just a few repairs but no obvious restoration, is a minor miracle. 
You could put this table in your room right now and have a perfectly functional table and an incredible conversation piece.  Or you could sympathetically restore it to its full former glory and have the added benefit of ending up with a piece of furniture, which in all likelihood, would be worth a tidy few Euro.
If you want to do a little research, here are some links to similar items.
1stDibs - 19th Century Anglo-Indian Tilt Top Table NOTE: The base of this table is EXACTLY the same as our table!
1stDibs - Large Antique Anglo-Indian table
Antique-Atlas - Carved Anglo-Indian hardwood table
Ebay - Large Anglo-Indian Padauk table
Selling Antiques - Victorian Carved And Fretted Anglo-Indian Tilt Top Table