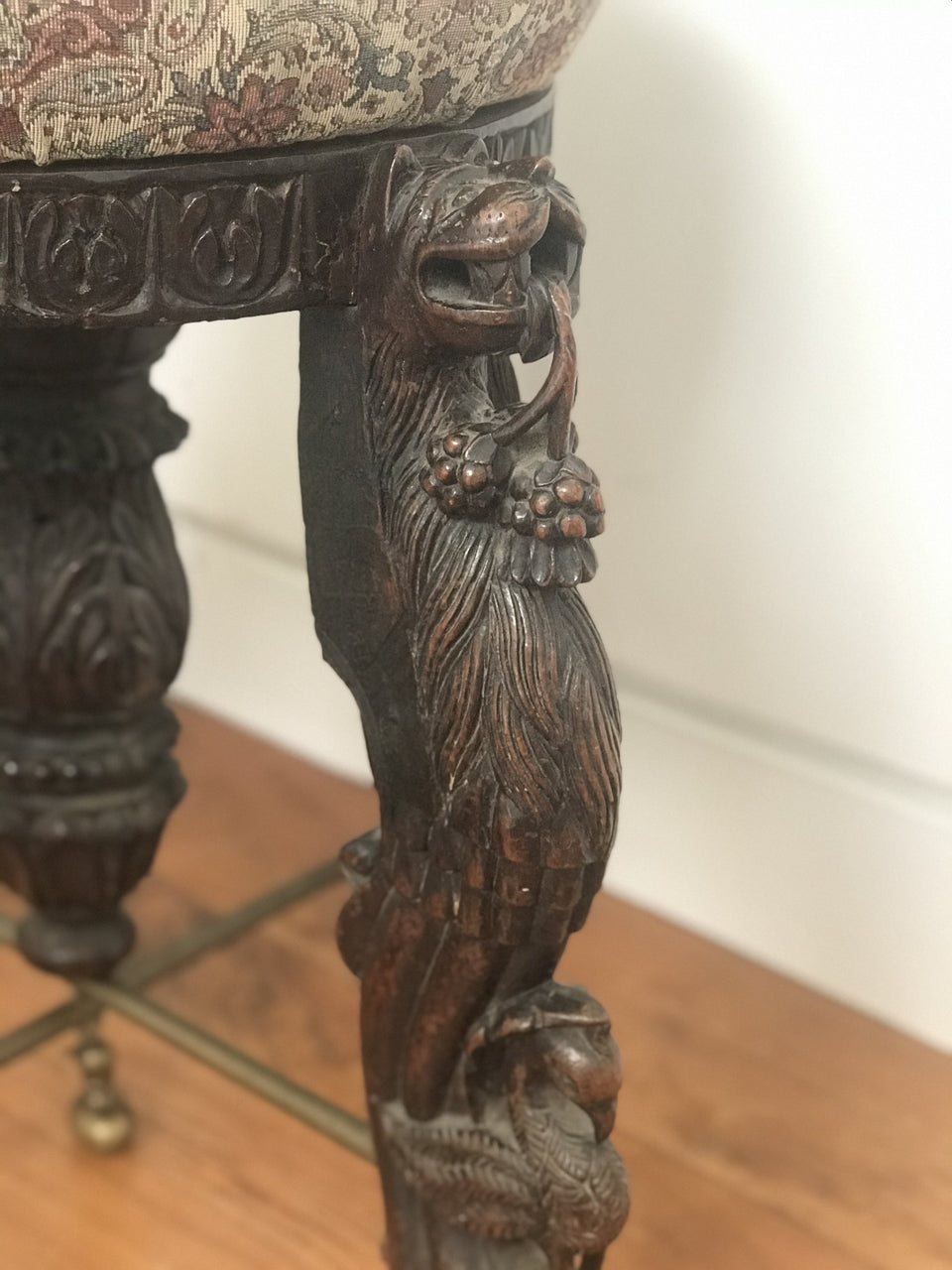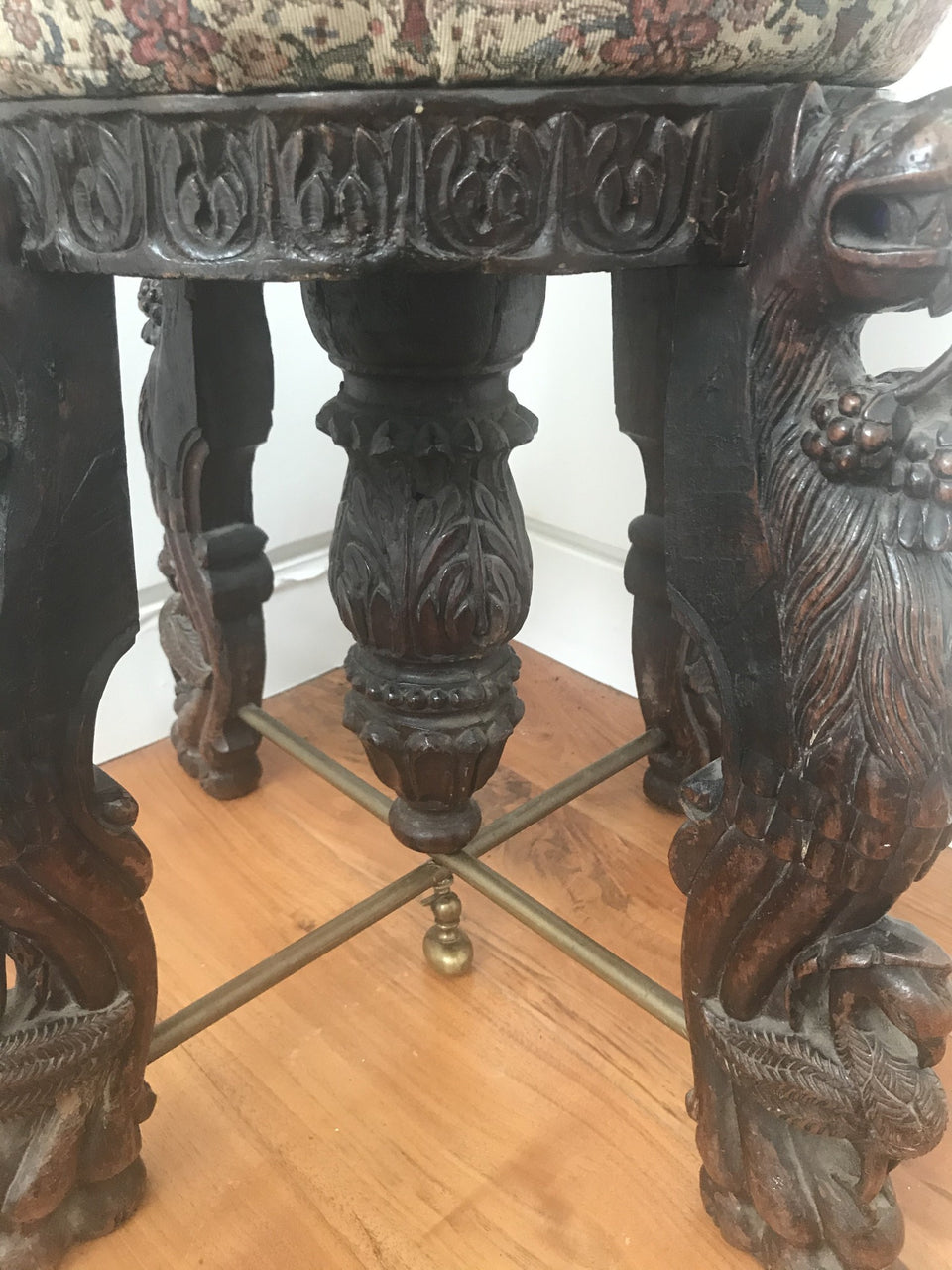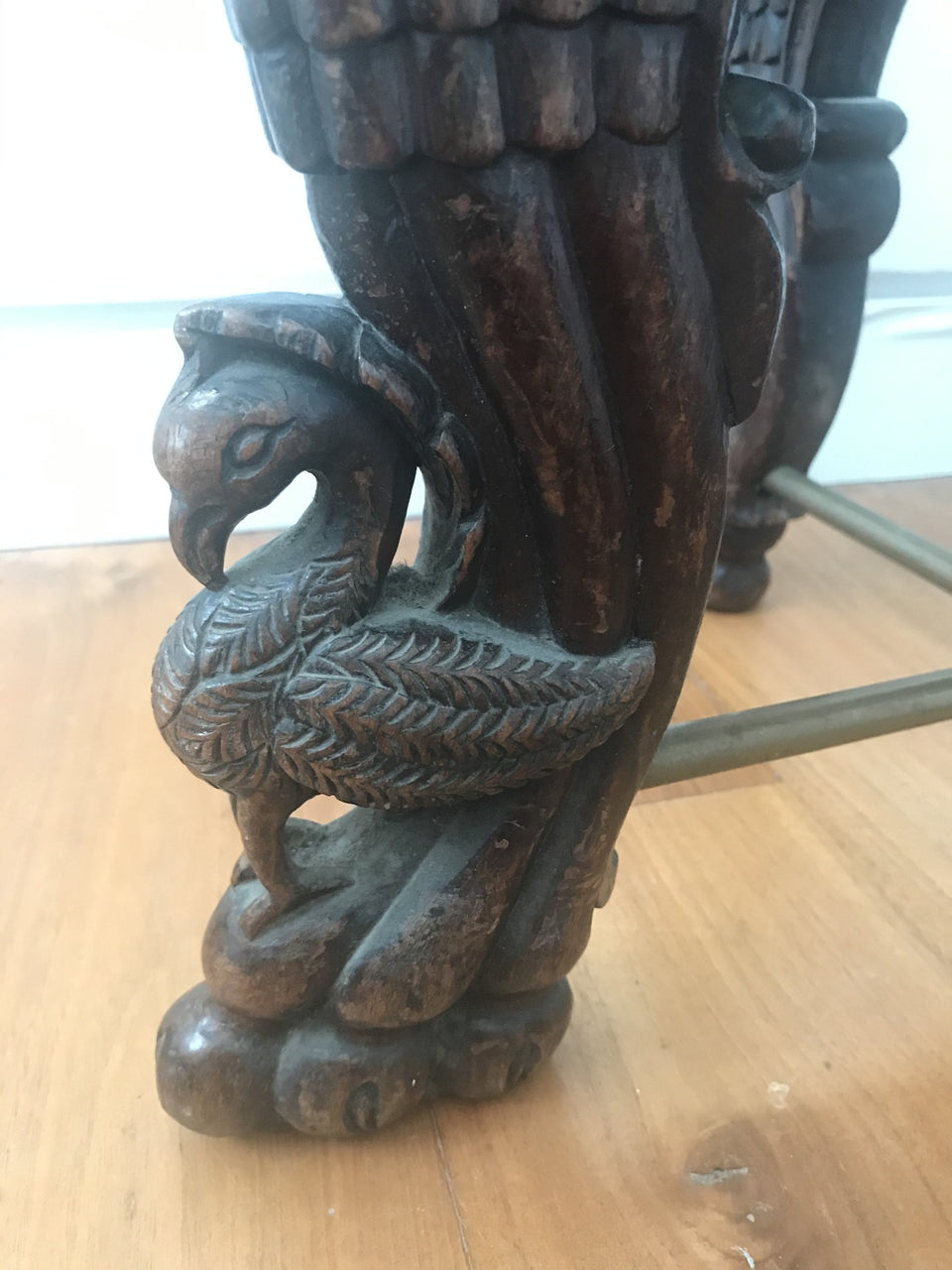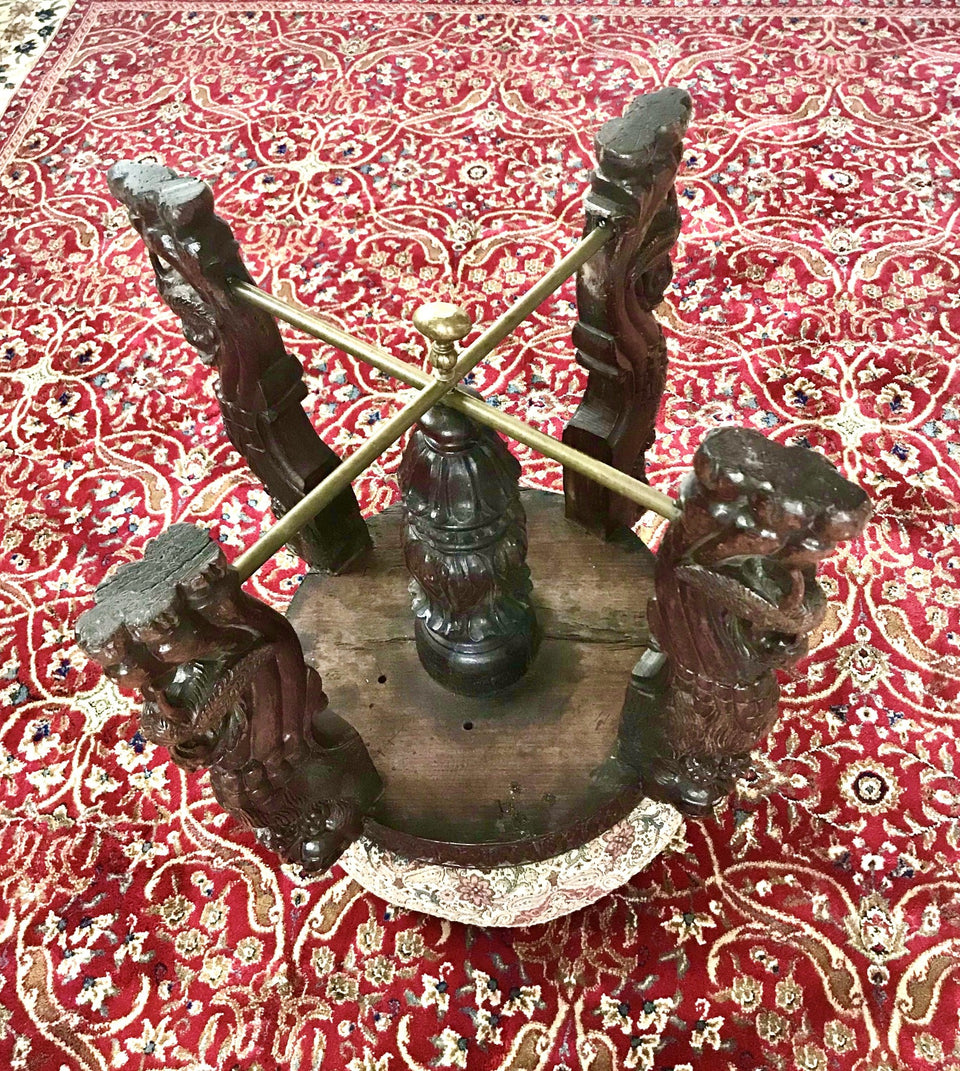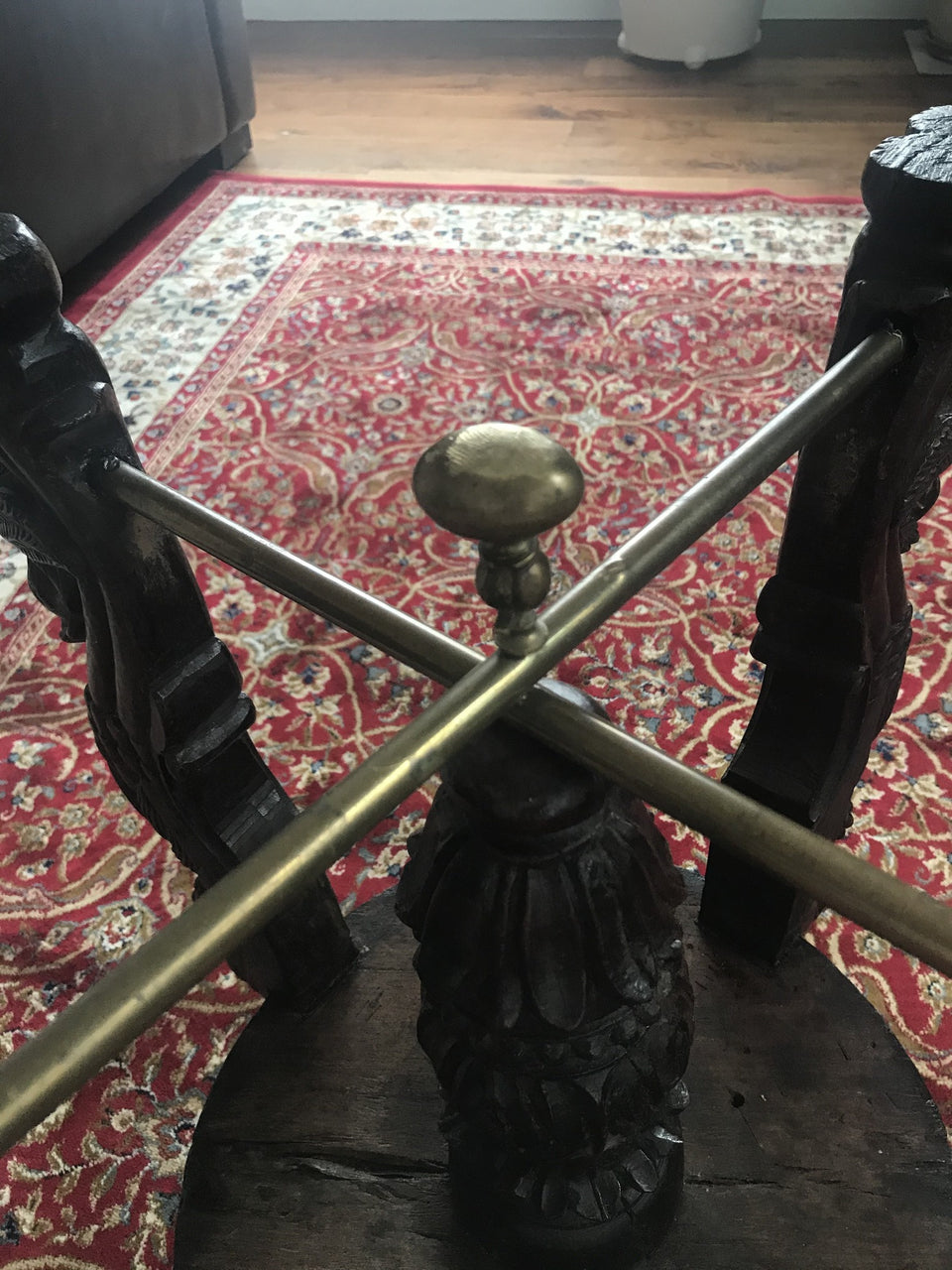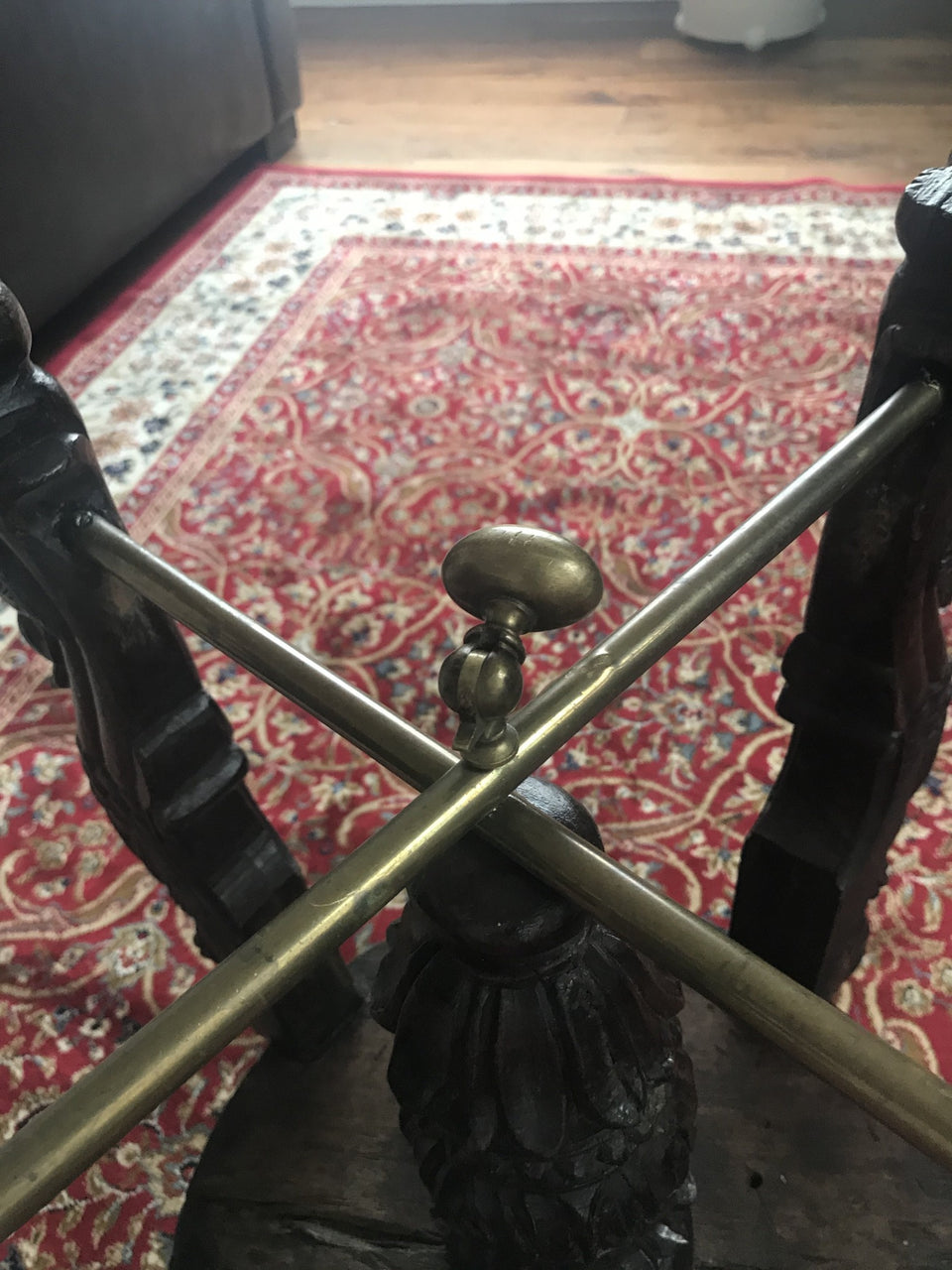 Oriental Carved Stool
se004
This is a fascinating piece of furniture.  There's a lot going on!
An upholstered seat sits atop four heavily carved hardwood legs and an elaborately carved centre column.  The carvings are very well done and consist of four lions with birds sitting on their feet and the centre column and wooden seat are carved with an intricate floral pattern. 
A brass stretcher connects all four legs and supports a hinged brass knob at the base of the centre column.  When the knob is in the down position it slightly raises all four legs off the ground, allowing the user to easily swivel the chair. 
The stool is in good condition given that it probably dates to the late 19th century. It has one repair (see photo with arrow) to a section of the seat but there is so much going on it hardly seems to make any difference.
It's a very heavy solid piece of furniture and be in no doubt, it will outlive you, your childrens' children, a direct attack from Covid 19, global warming and the next ice-age!