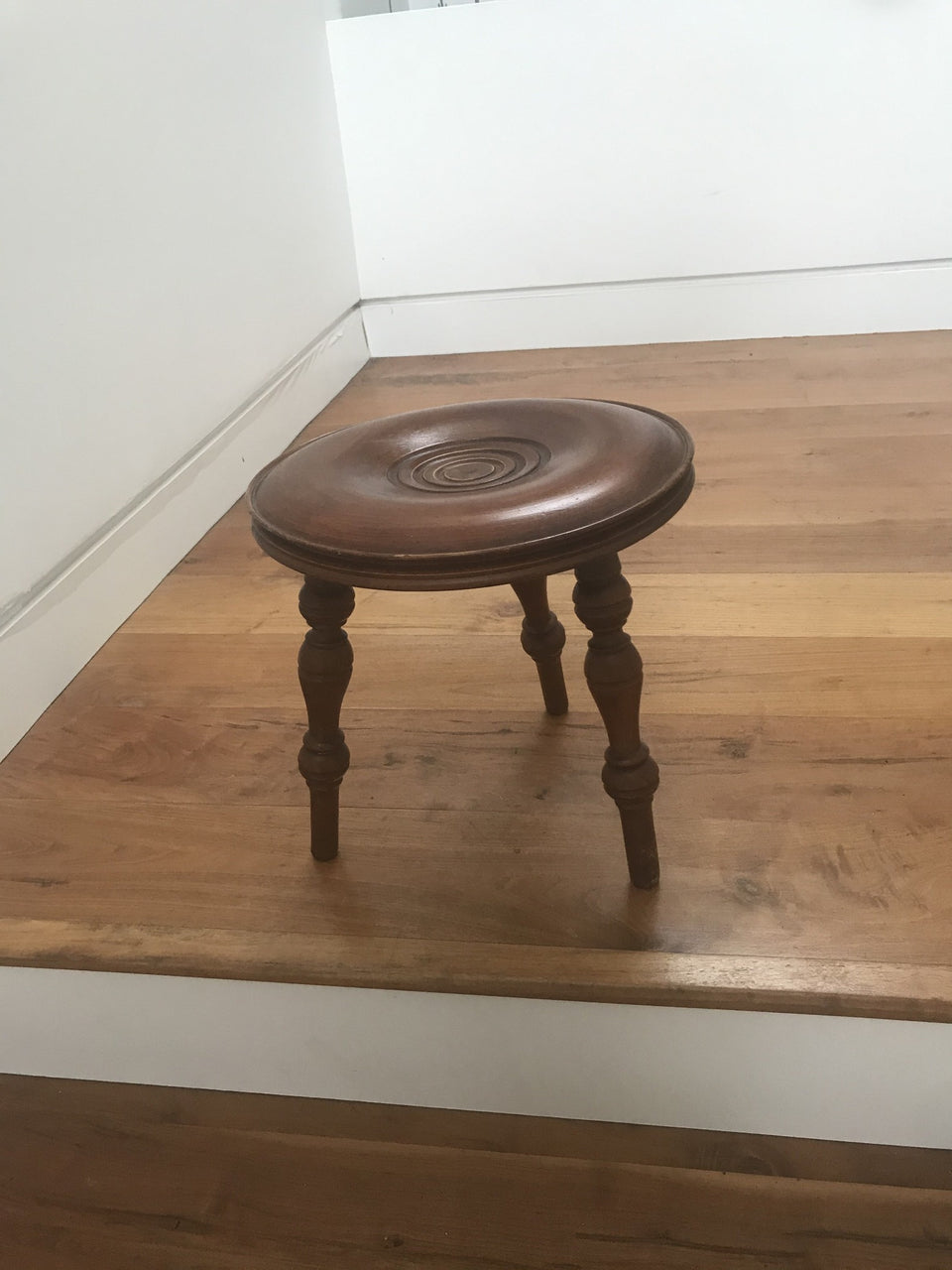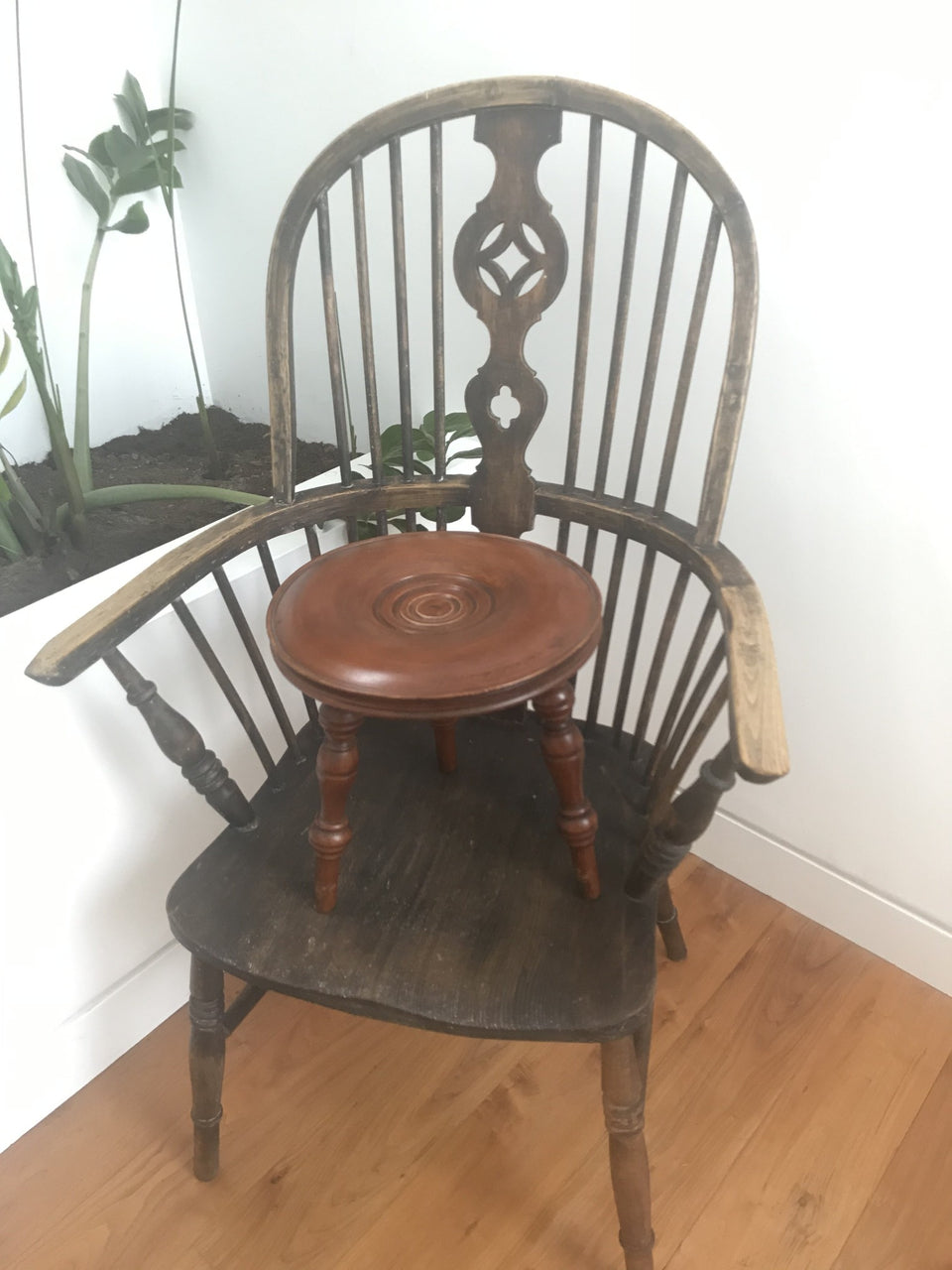 French Milking Stool
se003
Oh la la this little French milking stool is a real charmer!
Probably late 19th or early 20th, century, with its turned legs and bullseye carved seat, it's surprisingly fancy. That's the French for you! It's clean, solid and usable but if you like a wee project, the legs could probably do with a re-glue, although it's not essential.

to give you an idea of scale, I included a picture of the little garcon playing with his friend the Windsor Chair (lovely to see the French and the English getting on).