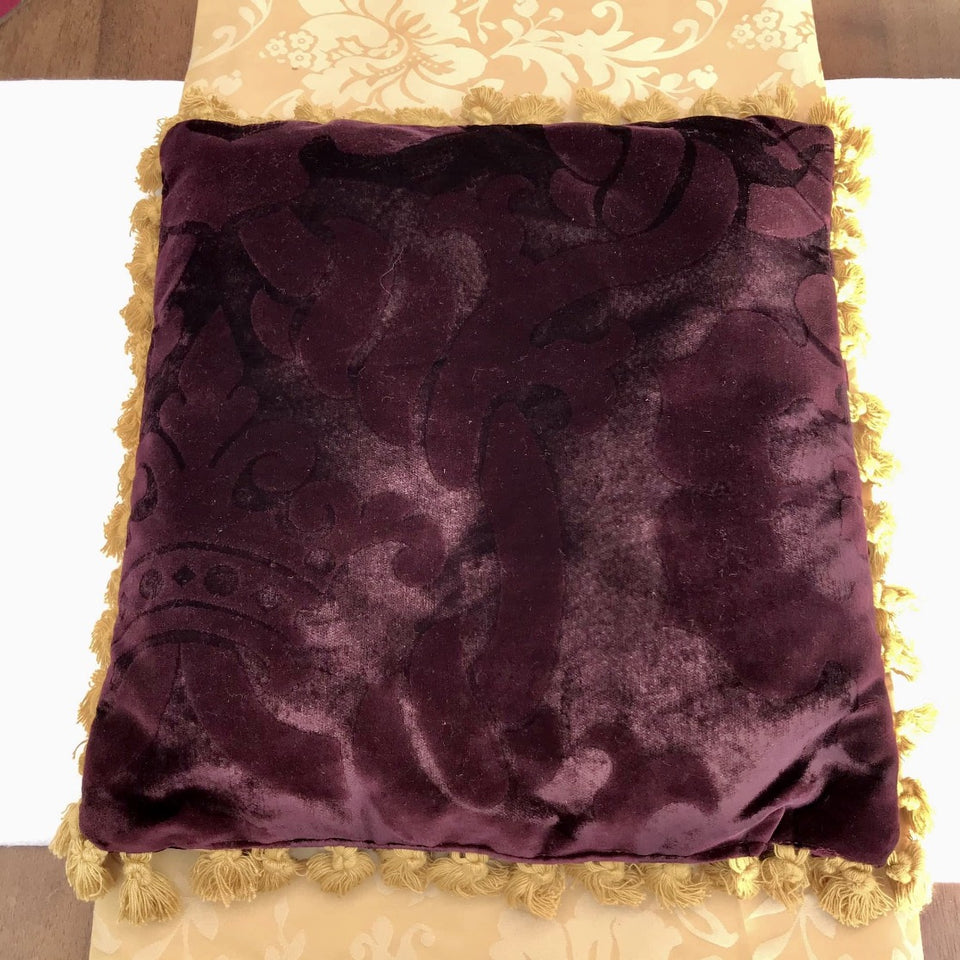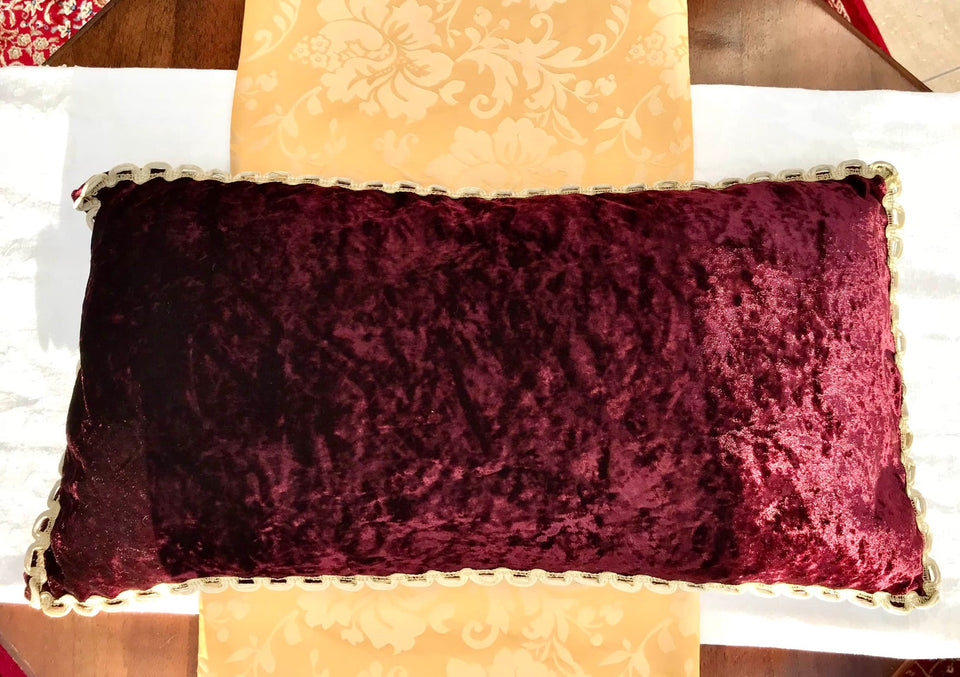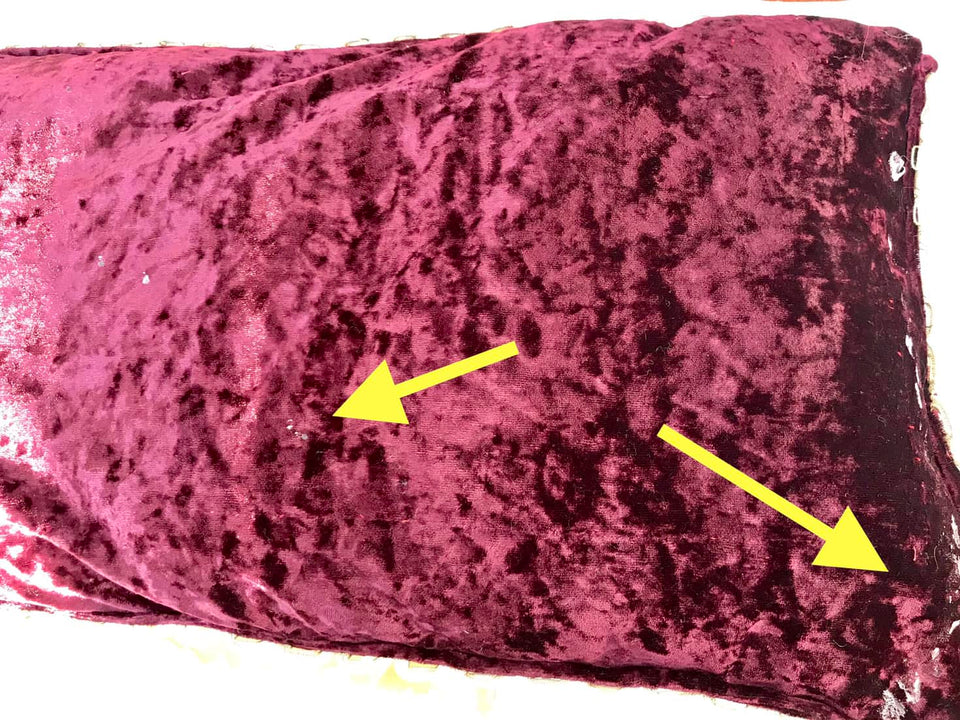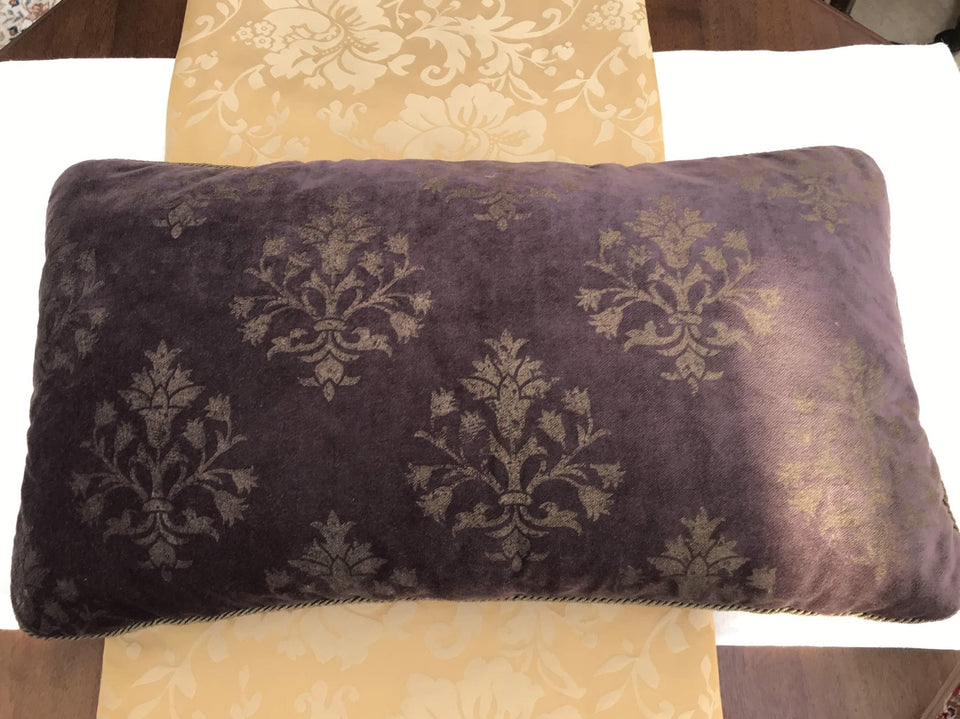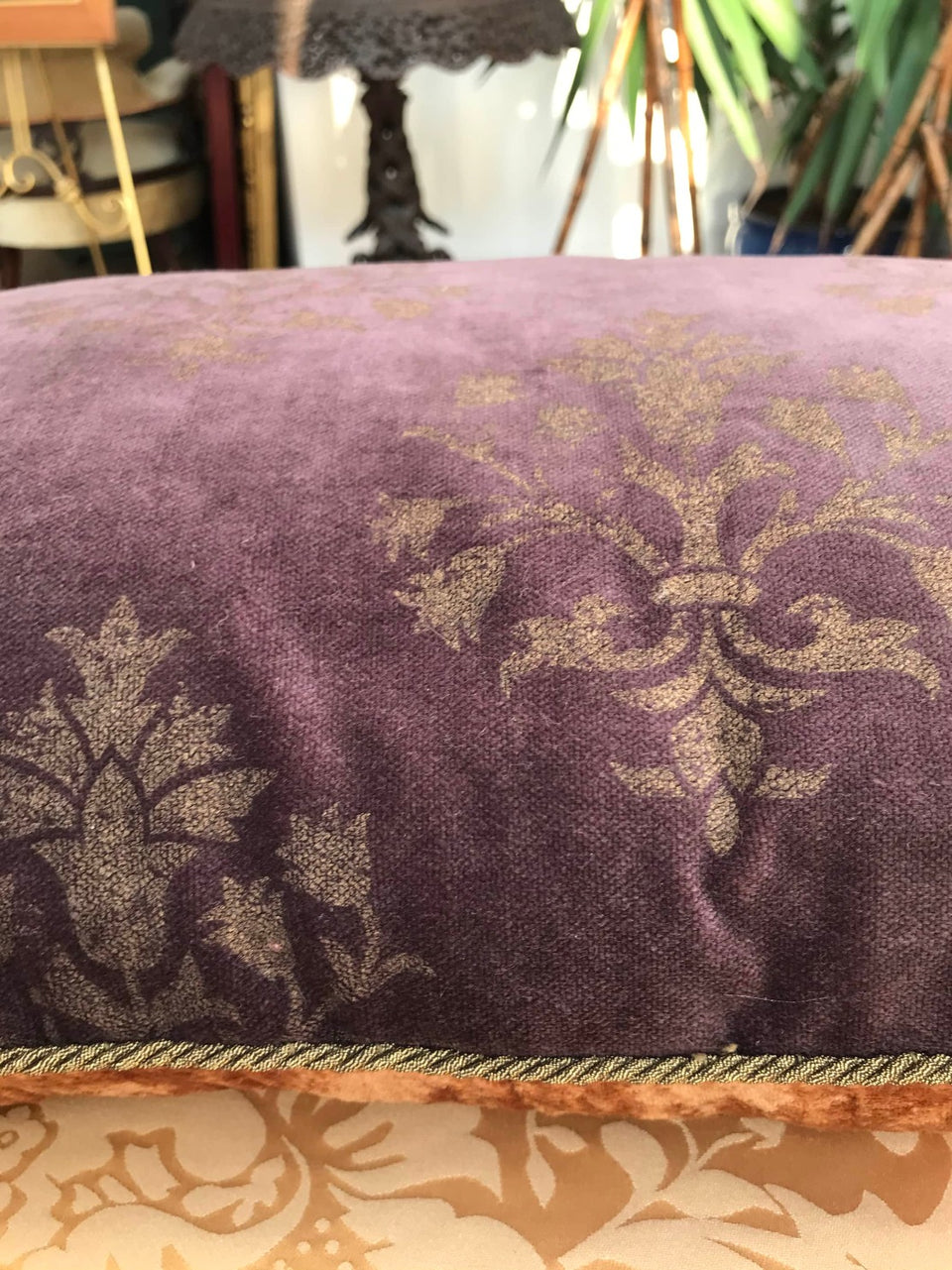 Collection of 7 Purple Cushions
cu0020
Seven lovely cushions of mixed shapes and materials.  Very nice condition overall with one cushion having some candle wax spots on the back (see photo).

They would pair really well with the "carpetbagger" cushion listed separately here (assuming it's still available).
These cushions were part of the set of the Amazon series, Into The Badlands.