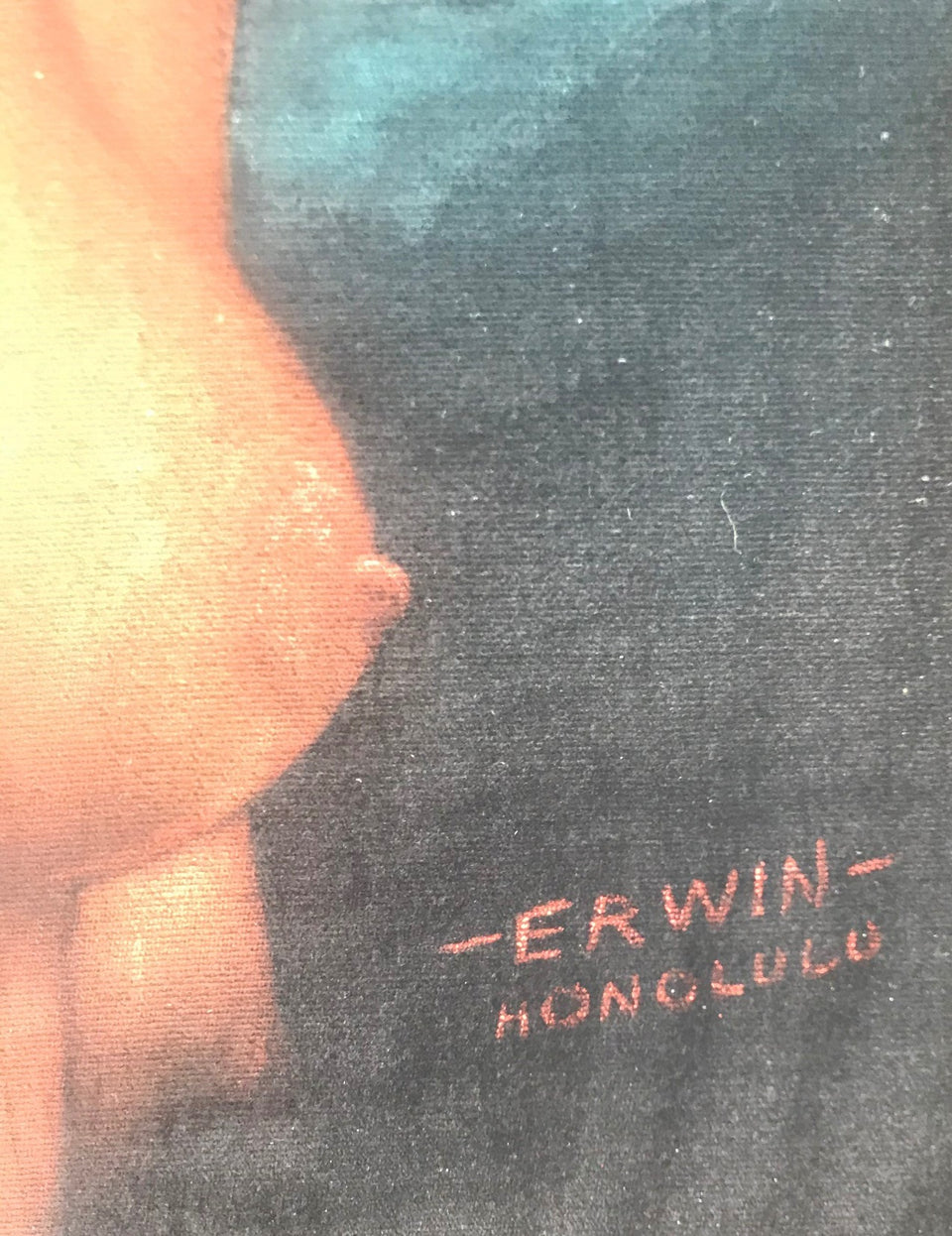 Honolulu Beach Girl
art001
Now here is a piece of art that will spark some serious conversation from your dinner party guests. And believe me you will have plenty to tell them!
I love everything about this painting. It's an oil on velvet dating from the 1950's.  Painted by Bill Erwin (Erwin of Honolulu), one of the foremost Hawaiian style oil on velvet painters.
Erwin was a student and protegee of Edgar Leeteg, the father of this painting style.
It has no great monetary value but it's a fabulous example of this forgotten genre  It's also captivating, nostalgic and quite beautiful. So, in that sense, it's priceless!
The painting is in great condition, in its original frame and a really good size at 71 cm x 46 cm w.
I would love to know how a painting by an american artist, painted in Honolulu nearly 70 years ago, ended up in the West of Ireland. I bet there's a tale in that journey.
As an interesting aside, the oil on velvet method had a resurgence in the US in the 1960's & 70's with the main subjects being the icons of the time such as Elvis, Marilyn Monroe and JFK.  The paintings from this era came to represent the height of kitchiness and today there is even a museum in LA dedicated to the art and it's aptly named the Velveteria. Click to read an article I found on it.
Start planning the dinner party now!