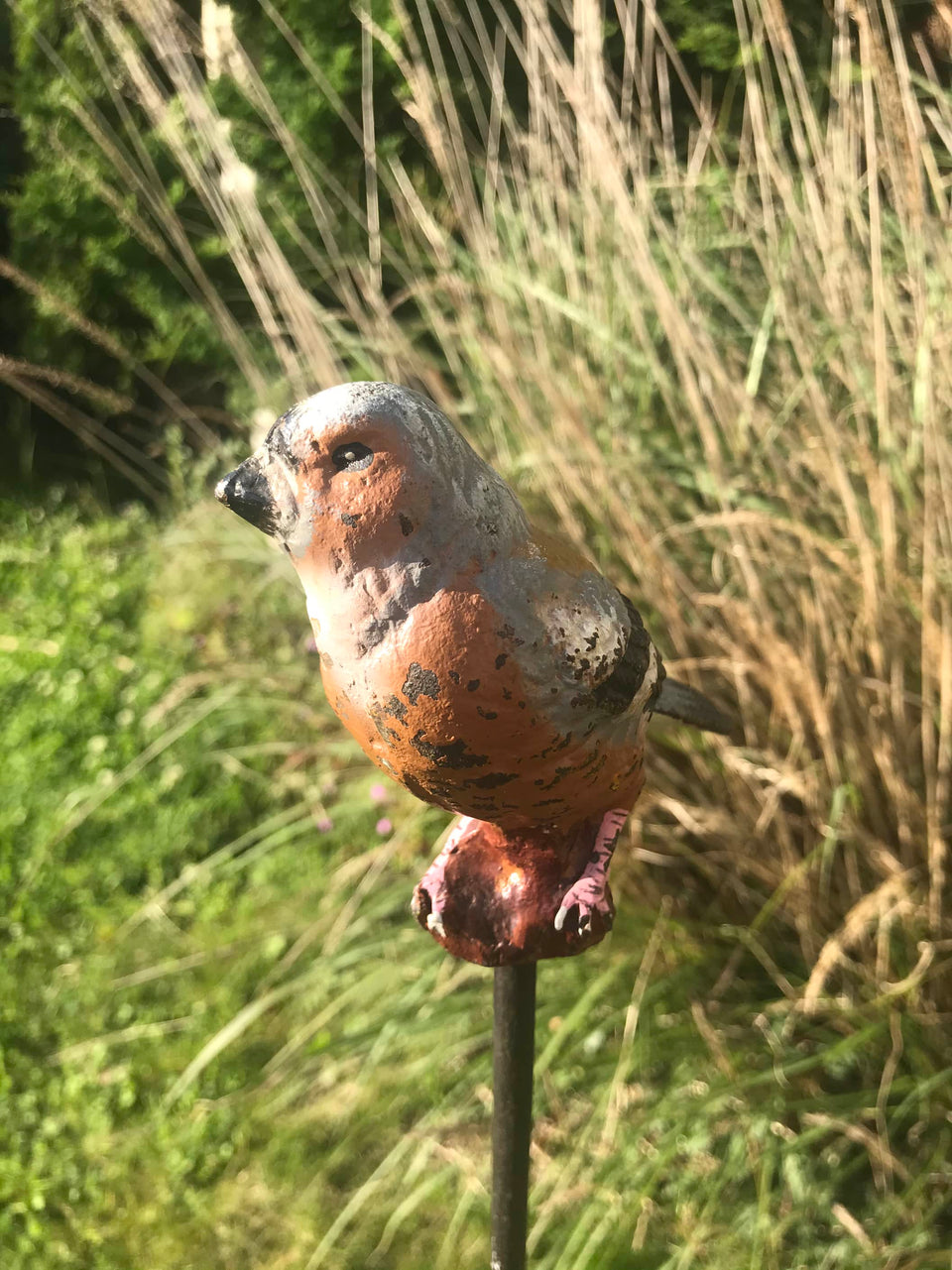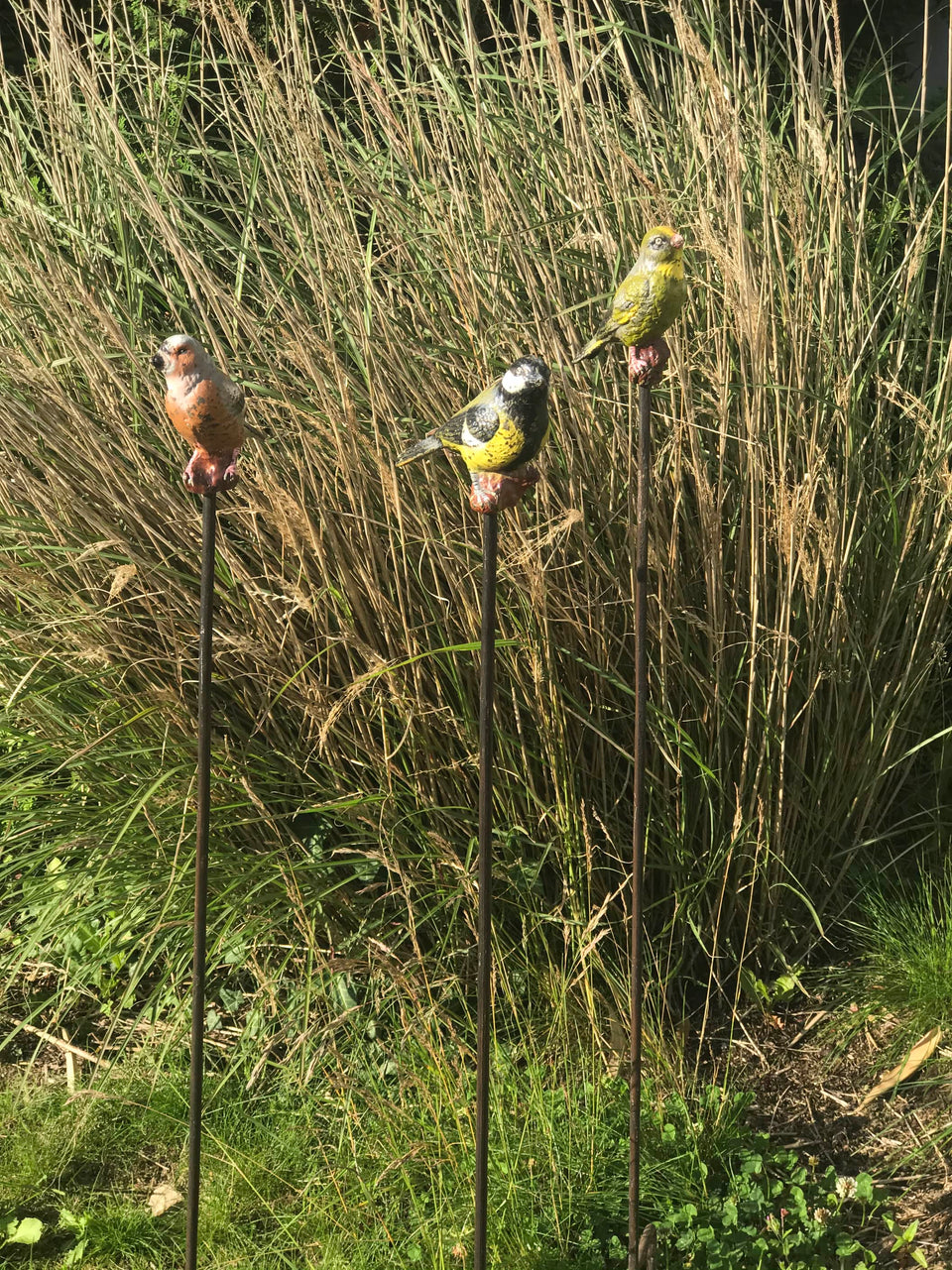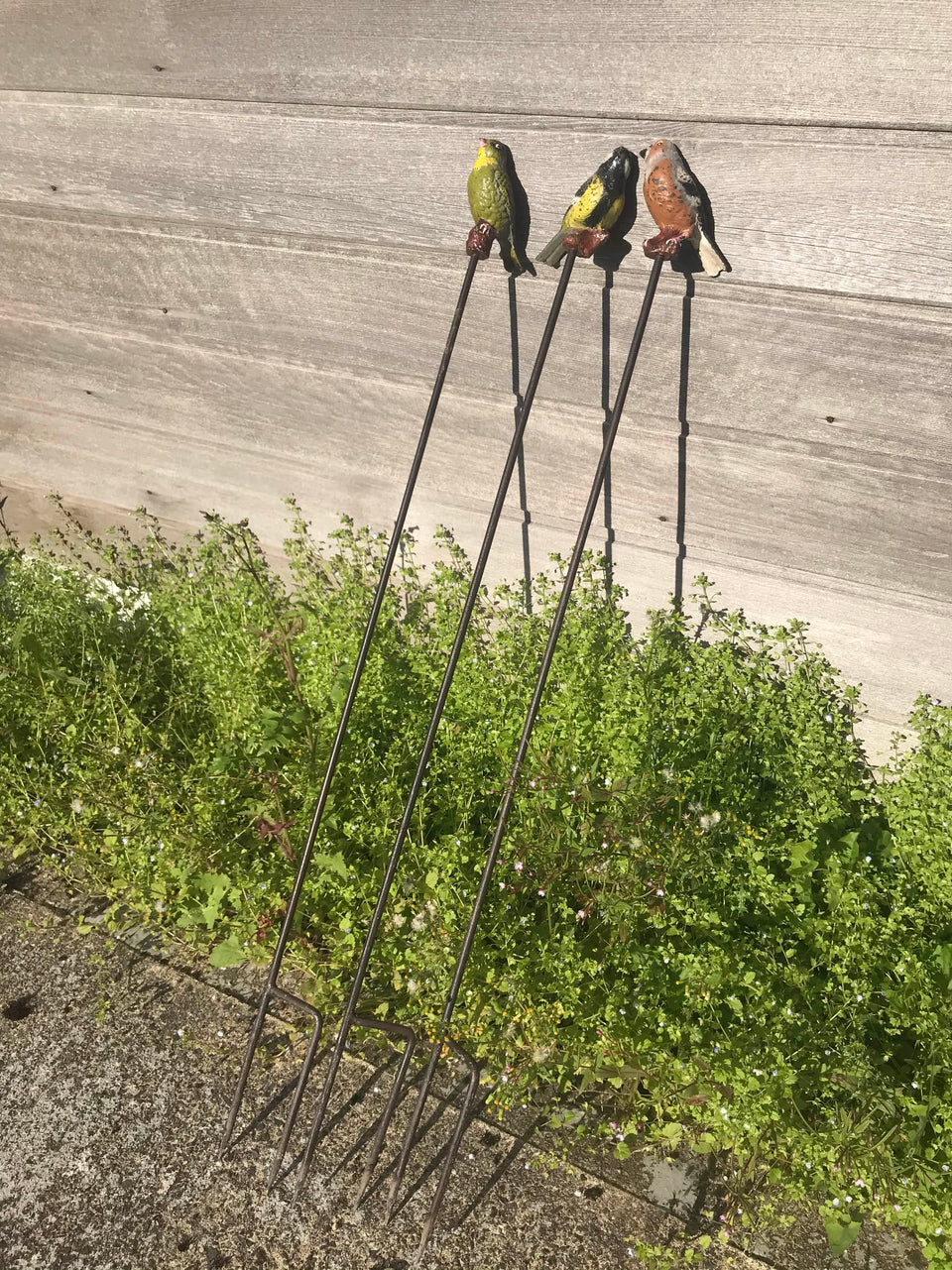 Three Cast-Iron-Birds on Iron Spikes
These birds bring a smile to my face every time I see them.  I'm sure they have been delighting their owners for the past 100 years or so and now they can be a fantastic addition to your garden.
These early 20th century birds are cast iron on iron spiked rods and in lovely weathered condition.